Herrera Vineyards
Herrera Vineyards is set amidst rolling hills one mile outside Dobson. The Herrera family went to great lengths to ensure the winery would be worthy of its location in the heart of the Yadkin Valley region. The result is a striking tasting room & restaurant with a Southwestern villa exterior and an inviting interior of rich wood textures with hand-made iron fixtures.
The grounds include two 75-foot wide terraces and a waterfall.
The winery is part of the Surry County Wine Trail. For wine trail info, click here.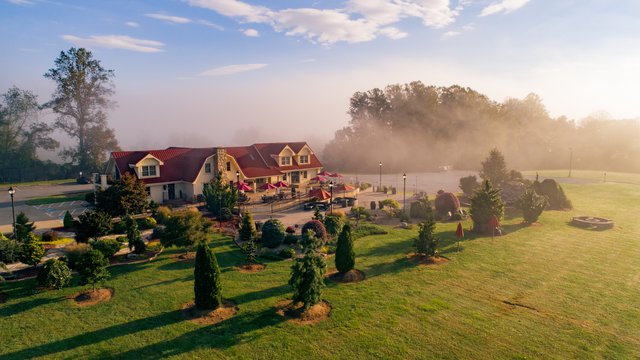 Find More Attractions in Dobson