Pilot Mountain Vineyards & Winery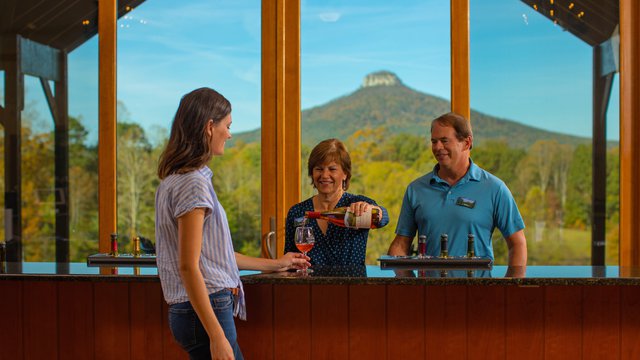 Pilot Mountain Vineyards & Winery is a family-owned boutique winery situated on 31 acres of rolling hills in the Yadkin Valley. Beautiful views of Pilot Mountain are available from multiple points on property, including the tasting room and back patio.
The winery opened in August 2020 with established vines, including an upper vineyard which has produced grapes for more than 20 years. Grape varietals on the estate are Cabernet Franc, Chardonnay, Merlot, Mourvèdre, Pinot Gris, Riesling, Syrah and Viognier.
For overnight stays in wine country, the winery offers a guest suite on the estate.
The winery is part of the Surry County Wine Trail. For wine trail info, click here.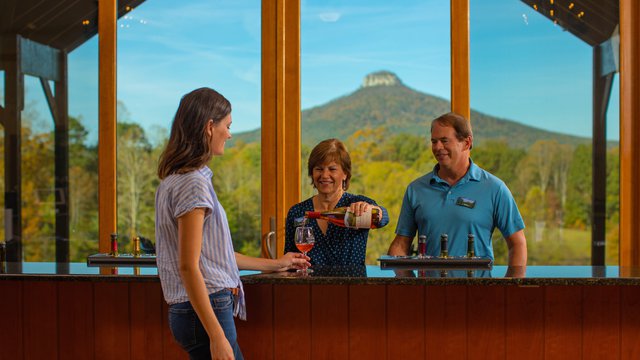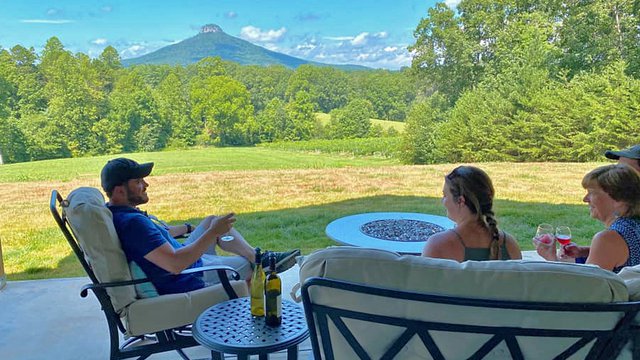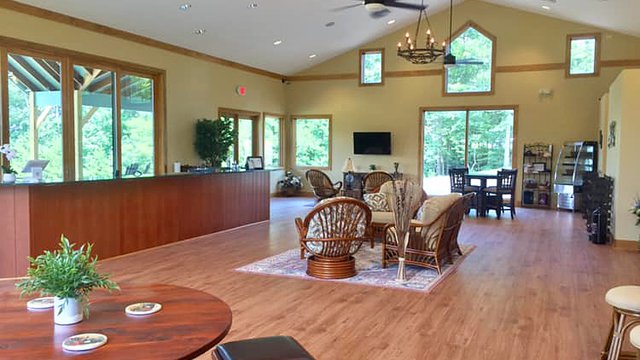 Find More Attractions in Pilot Mountain