Skull Camp Brewery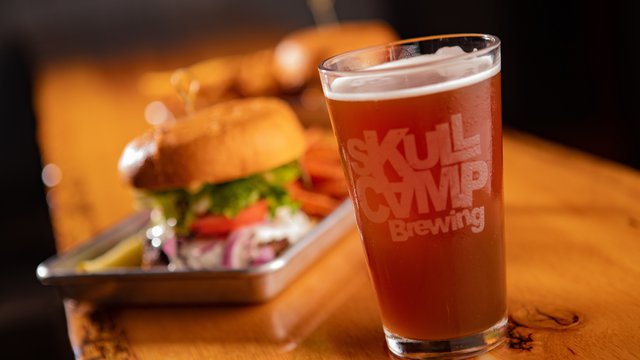 Skull Camp Brewing was born at Round Peak Vineyards in Mount Airy before moving to its own location on North Bridge Street in Elkin.
Skull Camp is known for flavorful beers that venture across the spectrum, rarely sticking to one "style." The brewery has produced more than 75 creations ranging from Belgian Tripels to Double IPAs to Imperial Pils to a "Beam Me Up Scotty" Scotch Ale.
Skull Camp also offers a popular menu of shareable food items at its Elkin Social House. Smoked wings, peel-and-eat shrimp and jumbo pretzels with beer cheese encourage gathering together with friends around food and drink. Four-legged family members are welcome on the outdoor patio.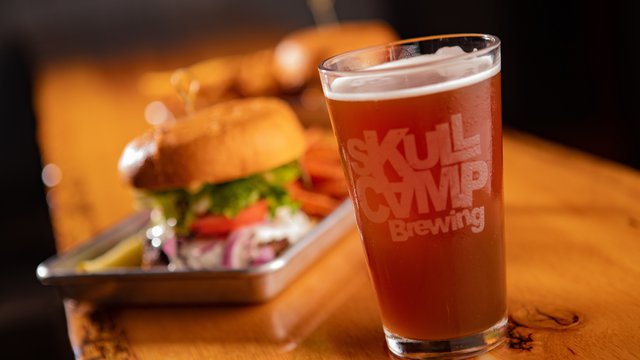 Find More Attractions in Elkin