Skull Camp Social House
Elkin's Skull Camp Social House is a casual place with a fun atmosphere where you can relax with friends and family, enjoy great craft beverages, grab a bite to eat, swap stories about the day's events and plan things to come. To make it even more appealing, the social house is located in a renovated 1941 two-story rustic wood building with fireplaces that create a cozy, welcoming ambiance. The outdoor patio is pet friendly.
An abbreviated menu is focused on shareable dishes that pair well with Skull Camp's line of beers, ciders, seltzers and wines. Wings tossed in a signature rub and slow smoked are a favorite. Peel-and-eat shrimp, a jumbo pretzel with beer cheese and a big basket of house-made potato chips encourage gathering around the table. The menu includes vegetarian options, such as smoked vegan meatballs and homemade hummus. For dessert, save room for sonker. The social house is located on the famous Surry Sonker Trail.
For beer lovers, there's an extensive selection of Skull Camp beers – up to 14 on tap at a time, along with guest taps. Wine lovers can sip Skull Camp wines made nearby at Round Peak Vineyards in Mount Airy.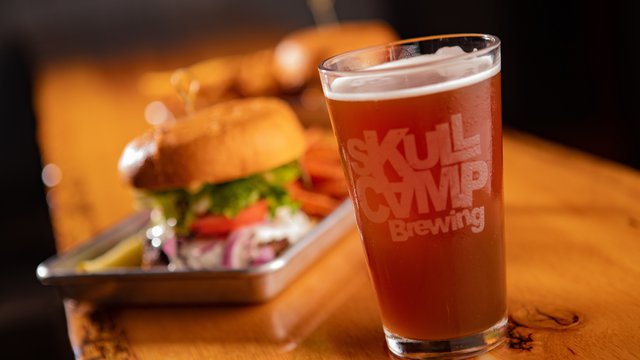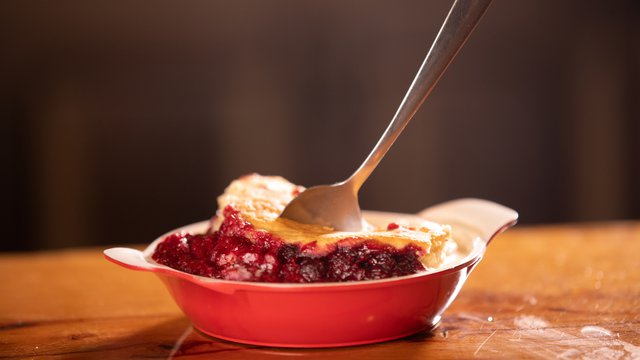 Find More Attractions in Elkin