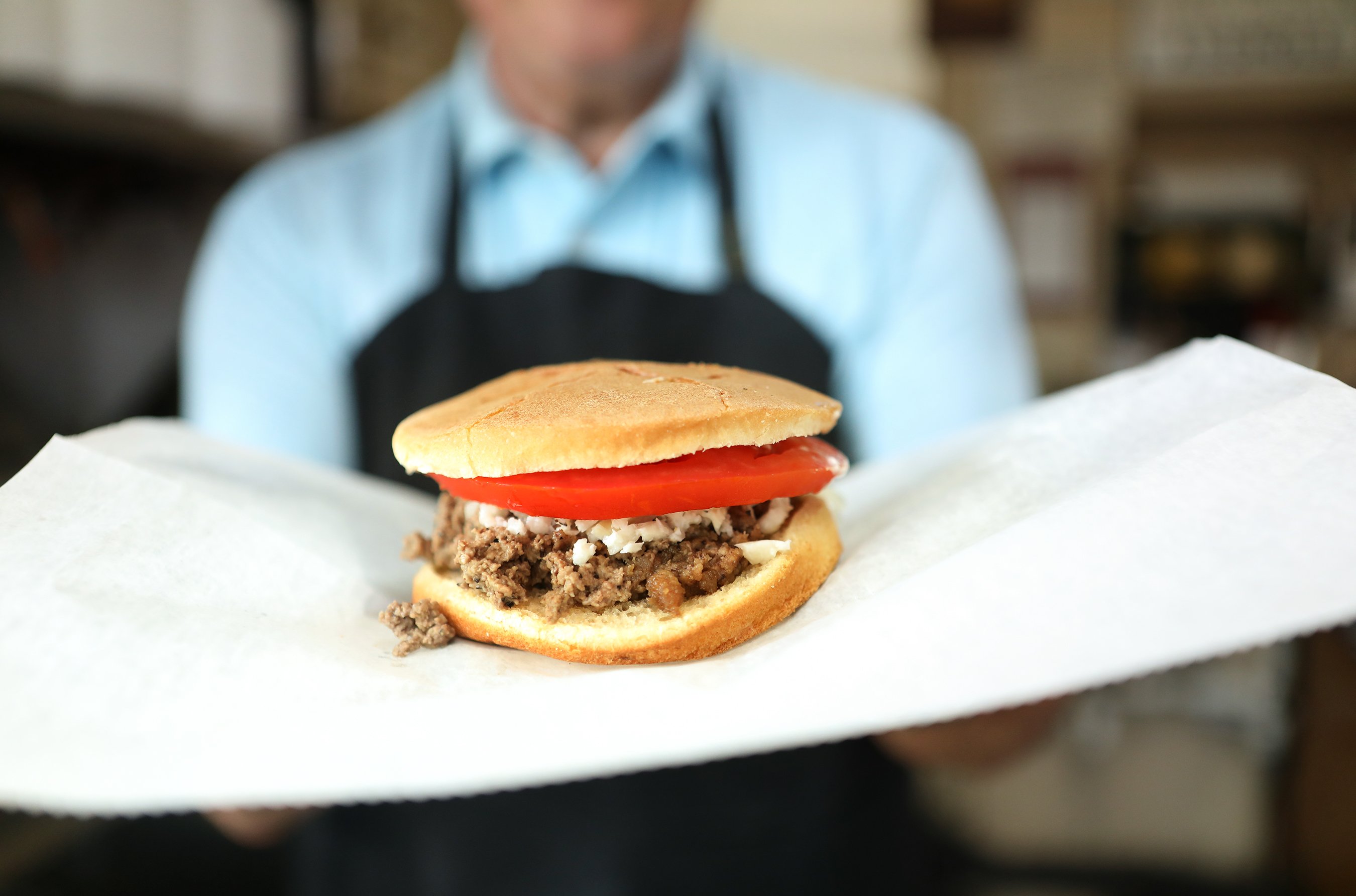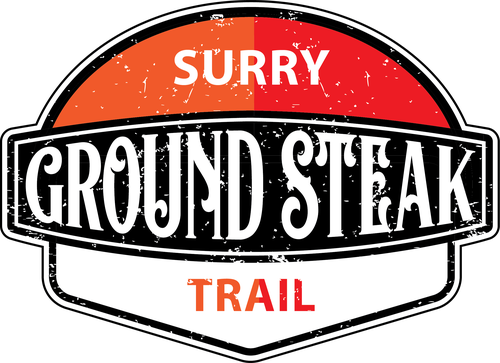 The Surry Ground Steak Trail highlights a long-standing delicacy served in restaurants and burger joints in Surry County, North Carolina.
A melt-in-your-mouth variation of the hamburger, ground steak sandwiches came about during the Great Depression when local cooks devised a way to increase the amount of food that could be derived from a pound of ground beef or ground chuck.
Ground steak hooks you from the first bite with a tenderness and juicy flavor that is unmistakable. Although similar in consistency, ground steak is not to be confused with a sloppy joe, which is spicier and made with ketchup or Worcestershire sauce. Ground steak is also different from a sloppy joe in that it's served in multiple ways, including on thick bread slices, as well as entrée-style on a plate without the bun.
What is Ground Steak?
Ground steak is made by browning or boiling ground beef/ground chuck, adding flour and water (or milk), then seasoning with salt, pepper and perhaps other seasonings as determined by the cook. This creates a tender, loose-meat patty that is placed on a bun and often topped with mayonnaise, slaw and tomato, although some places serve it on a plate, minus the bun, accompanied by sides.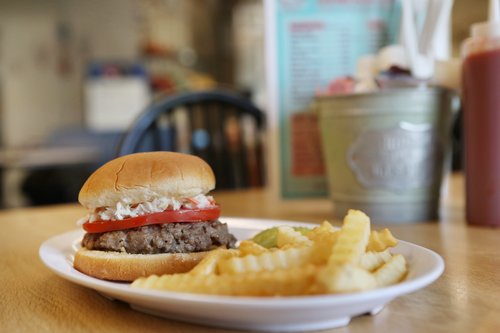 "When you take a bite, you're eating it with the slaw and tomato, and it all just kind of comes together in your mouth," says Gina Erickson, owner of Cousin Gary's in Pilot Mountain. "It's REALLY good."
While the basics of making ground steak are similar, each restaurant along the Ground Steak Trail has a slightly different recipe. Several of the recipes are considered "secret" and not shared with the public.
Follow the Trail
Folks can savor a ground steak sandwich at any (or all!) of the 11 Ground Steak Trail locations throughout Surry County, North Carolina.
Mount Airy has five trail locations: Aunt Bea's BBQ, Dairy Center, Martha Sue's, Snappy Lunch and Speedy Chef.
Three Pilot Mountain eateries are on the trail: All Sauced Up BBQ, Aunt Bea's BBQ and Cousin Gary's.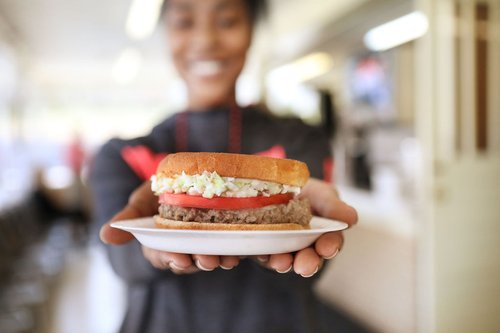 In Dobson, ground steak is on the menu at Central Café and Rockford General Store, while Elkin's Speedy Chef rounds out the listing of places serving this one-of-a-kind sandwich treat.
Dobson is also home to the North Carolina Ground Steak Festival, which takes place annually the second Saturday in June in and around the square of the historic Surry County courthouse in the center of town.
Request a Map Guide
Hungry for this slice of Surry County history? A free map guide is easily available. You can receive a map guide via mail by filling out the form below, or you can download a PDF of the map guide brochure at the link in the photo at the top of the page.
The map guides are also available at the official Surry Ground Steak Trail website.
---
Request Surry Ground Steak Trail