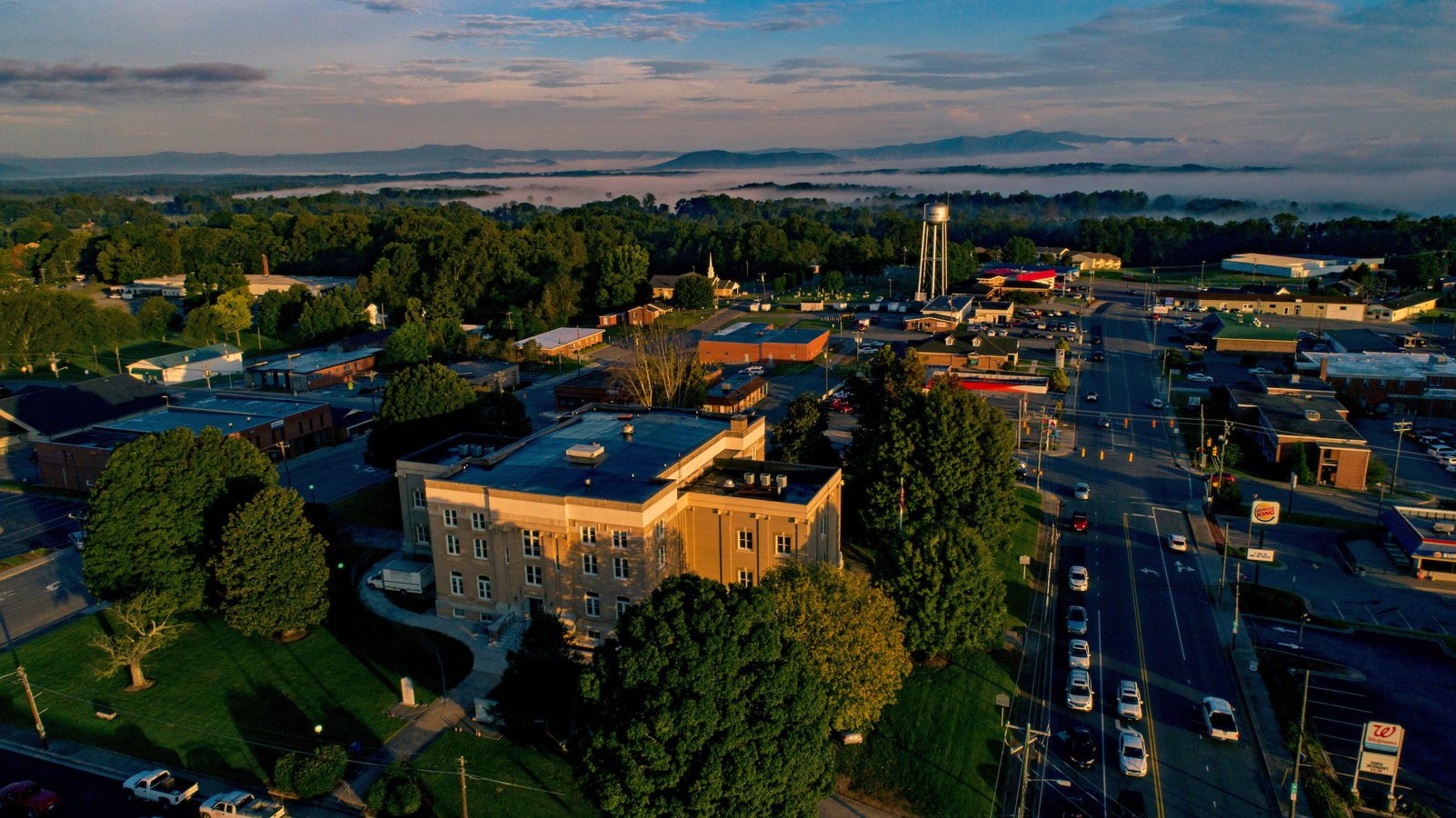 Dobson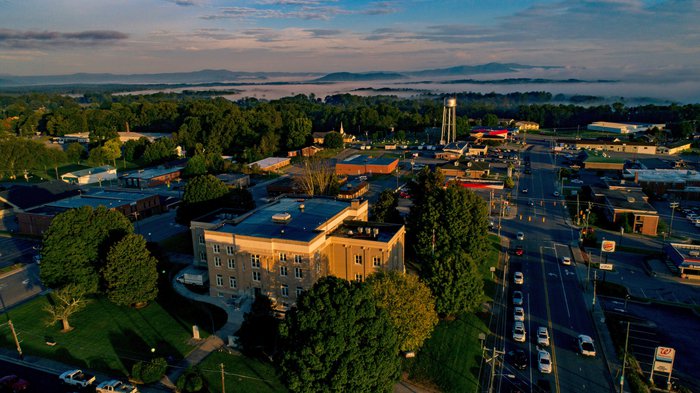 Dobson Town Hall
Mon-Fri: 8:30am-5pm
As the Surry County seat, Dobson balances its governmental responsibilities with a fun, down-home atmosphere and scenic surroundings ripe for exploring.
South of town, the historic Village of Rockford reflects what life was like in Surry County in the early 1800s. Historic properties include a Methodist church, tavern, post office, store and Masonic lodge. The Rockford General Store has been part of the village since the late 1800s, and it remains in operation. Visitors enjoy old-fashioned candy, glass-bottled drinks, burgers and hot dogs from the grill, and homemade sonker, Surry County's deep-dish dessert available in a variety of flavors.
Wine Country
Dobson is the birthplace of the Yadkin Valley American Viticultural Area, North Carolina's first federally recognized wine-growing region. Several premier wineries operate here, serving wine in expansive tasting rooms among acres of rolling vineyards. Surry Community College offers a viticulture and enology program that includes five acres of teaching vineyards and a state-of-the-art bonded winery known as Surry Cellars.
Dining experiences here revolve around the vineyards. Sit in a well-appointed dining room or on a terrace overlooking rolling hills of grapevines. Chefs prepare fresh, creative dishes that pair well with local labels.
Outdoor Activities
The nearby Yadkin River makes Dobson a destination for paddling. Select from a canoe or kayak, and spend a relaxing afternoon drifting downstream. The Mitchell River is stocked with brook, rainbow and brown trout for delayed harvest trout fishing. The Dobson Square Park Splash Pad, one of the newest additions to town, features water activities for the whole family.