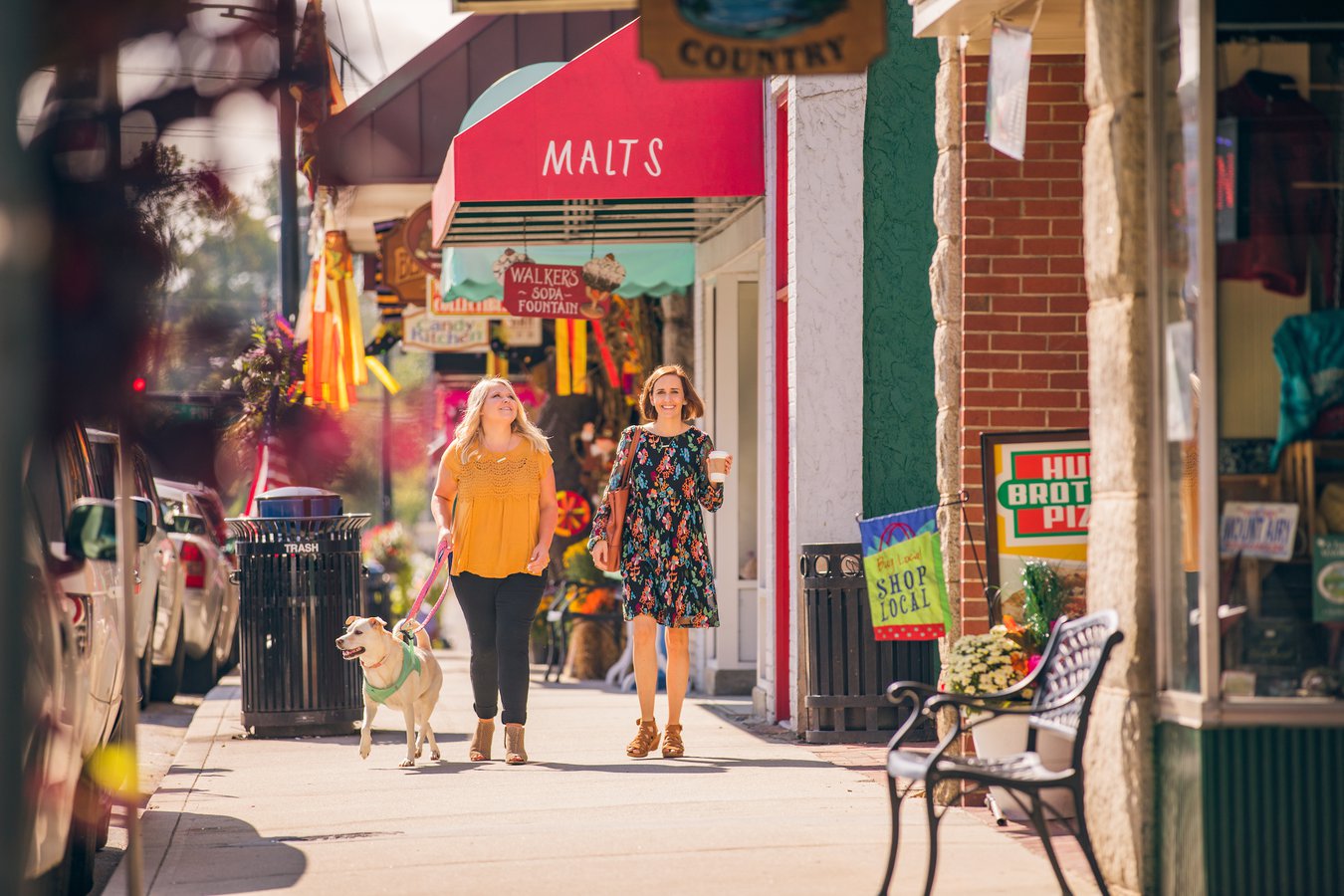 Mount Airy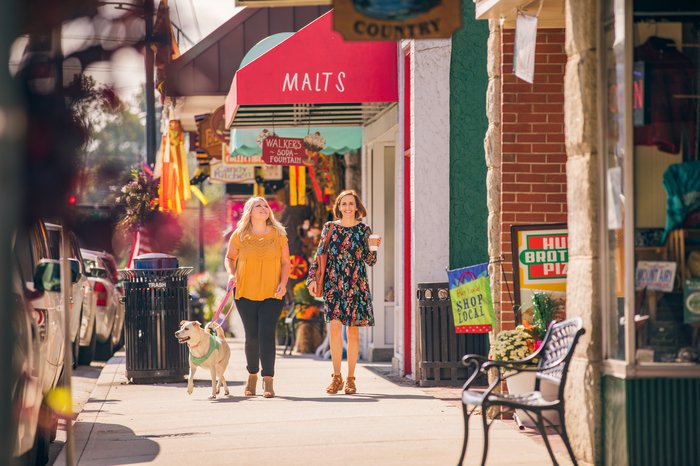 Mount Airy Visitors Center
Mon-Fri: 9am-5:30pm; Sat: 10am-5pm; Sun: 1-4pm
Steeped in nostalgia and friendly charm, Mount Airy is the quintessential Southern small town. Known by many as Mayberry, Mount Airy is the birthplace of Andy Griffith and inspired the fictional town depicted in "The Andy Griffith Show."
Mayberry
Fans of the show reminisce about their favorite scenes as they stroll Main Street to visit Floyd's Barber Shop, stop by Opie's Candy Store and eat a famous pork chop sandwich at The Snappy Lunch. Squad Car Tours leave from Wally's Service Station to ferry passengers to all the Mayberry landmarks in vintage Ford squad cars.
Mount Airy's rich music tradition lives on today with live performances at the Historic Earle Theatre and preserved memories in the Old-Time Music Heritage Hall. The area's signature old-time sound involves instrumental numbers led by the fiddle and banjo. Each Saturday morning, WPAQ (740 AM) broadcasts its live radio show from the Earle Theatre stage. It is the second-longest-running live radio show in the nation, trailing only the Grand Ole Opry.
Like any good Southern town, Mount Airy has plenty of comfort food, from classic meat-and-threes to smoked pork barbecue. Several local restaurants serve the county's signature dessert, a cobbler-like concoction known as sonker. One in particular adds a little moonshine to the recipe, but don't tell Deputy Barney Fife.
Andy Griffith is not the only famous person from Mount Airy. Singer Donna Fargo, who had a string of Top 10 hits in the 1970s, was born and raised here. The original Siamese Twins - Eng and Chang Bunker - settled in Mount Airy and raised their families on a farm outside of town.
Wine Country
Mount Airy takes visitors from Mayberry to Merlot. The town's location in North Carolina's Yadkin Valley wine region makes it a popular place to try a bottle from nearby vineyards. Wineries range from an urban setting on Main Street to rolling vineyards in the countryside. Meanwhile, a local distillery produces small-batch whiskey - the first legal moonshine in Mayberry since Prohibition.