Pet Friendly
Surry is Furry Friendly
For those who travel with four-legged family members, Surry County offers lots of options.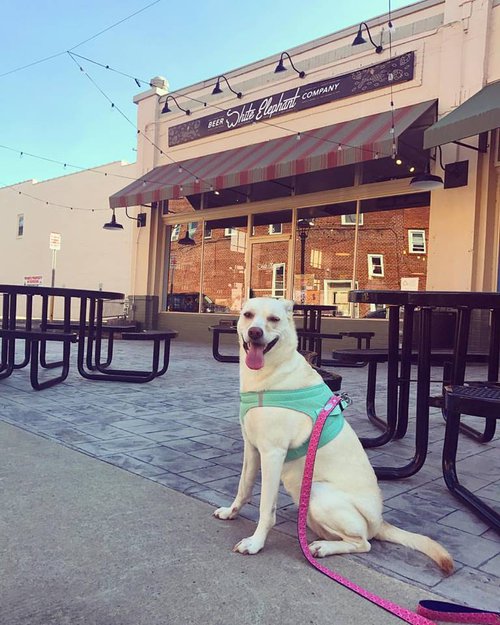 The crown jewel of Surry's furry-friendly offerings is the Grand Pup Resort Hotel & Spa in downtown Mount Airy. Check-in your dog or cat for an hour or for overnight. The resort will pamper your pet with luxury private suites, private green space, a full-service spa and an affiliated veterinarian. Be sure to check out the Wet Noses Boutique on the property and go next door to the Bellagio's Bark & Meow Company.
Another must-see stop in downtown Mount Airy is the Dapper Hound, which features a wide array of items and clothing for dogs and cats.
Pet-Friendly People Lodging
There are numerous pet-friendly lodging options in Surry County, including pet-friendly hotels, cabin rentals and campgrounds. For a complete list of places to stay with your pet, click here.
Pet-Friendly Activities
Elkin, with its parks, green spaces, and miles of trails, is a great doggy destination. The Downtown Dog Parlor is a popular store and groomer, as is Emily's Pet Salon. When your pet needs a snack, be sure to check out The Barkery in Elkin. The Barkery features Melissa's Natural Pet Treats, a popular local line of treats for dogs and cats.
Several of the wineries along the Surry County Wine Trail have options for pets to visit. All pet-friendly wineries, breweries, attractions and lodging options on this website are denoted with a paw icon.
Gallery
For more detailed information, contact our visitors center at 336-786-6116.