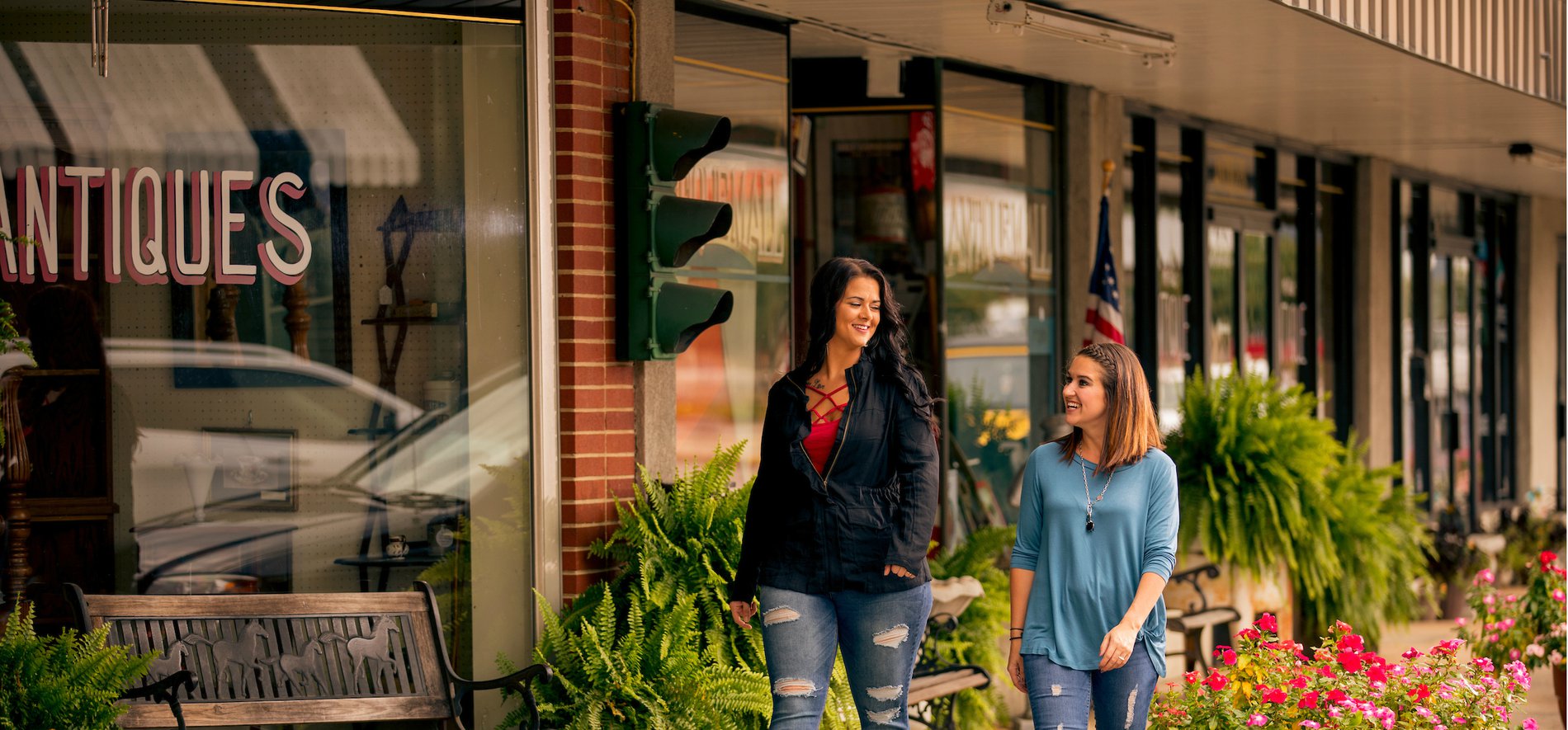 Pilot Mountain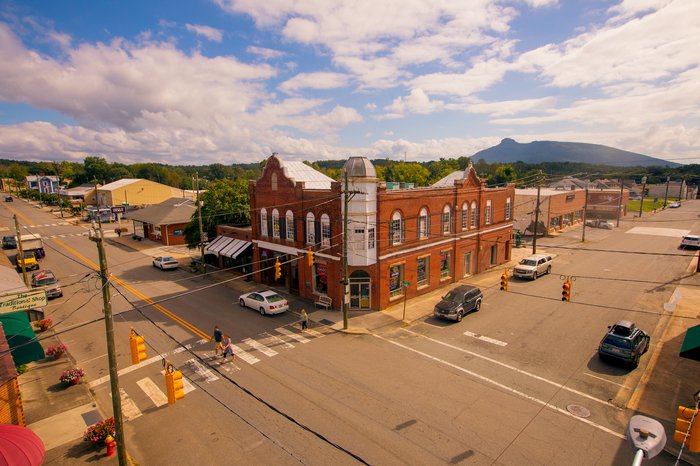 Pilot Mountain Visitors Center
Mon-Fri: 9am-5pm and Special Events
Andy Griffith referenced it in the TV show when he headed to the "big city" of Mount Pilot.
Pilot Mountain's namesake granite knob has been a landmark for centuries. Native Americans and early settlers used it to determine their location, and today travelers see it as a guide to rest and relaxation.
Local stores and restaurants dot downtown Pilot Mountain. Sip a cup of joe (or Yadkin Valley wine) at the local coffeehouse, enjoy a sandwich with friendly service or search for treasures at the country store.
The downtown is also home to charming bed & breakfast inns.
Wine Country
JOLO Winery & Vineyards, Pilot Mountain's upscale boutique winery, pours award-winning reds, whites and rosés made from European varietals inside an elegant tasting room. The on-site restaurant, End Posts, serves a tapas-style menu that pairs well with each glass. From the patio, guests enjoy a frame-worthy view of Pilot Mountain's peak.
Outdoor Activities
Pilot Mountain State Park, just south of town, is home to the mountain that rises more than 2,000 feet in elevation, as well as a 49-site campground and miles of trails. Traverse those trails by foot, bicycle or horseback. The Yadkin River Canoe Trail flows through the park and is ideal for paddling. The park's rocky cliffs offer challenging terrain for rock climbing and rappelling.
Other outdoor adventure in the area includes soaring through the treetops on a zip line or teeing it up at the local golf club, where Pilot Mountain's signature peak is visible on more than half of the 18 holes.
Pilot Mountain Attractions