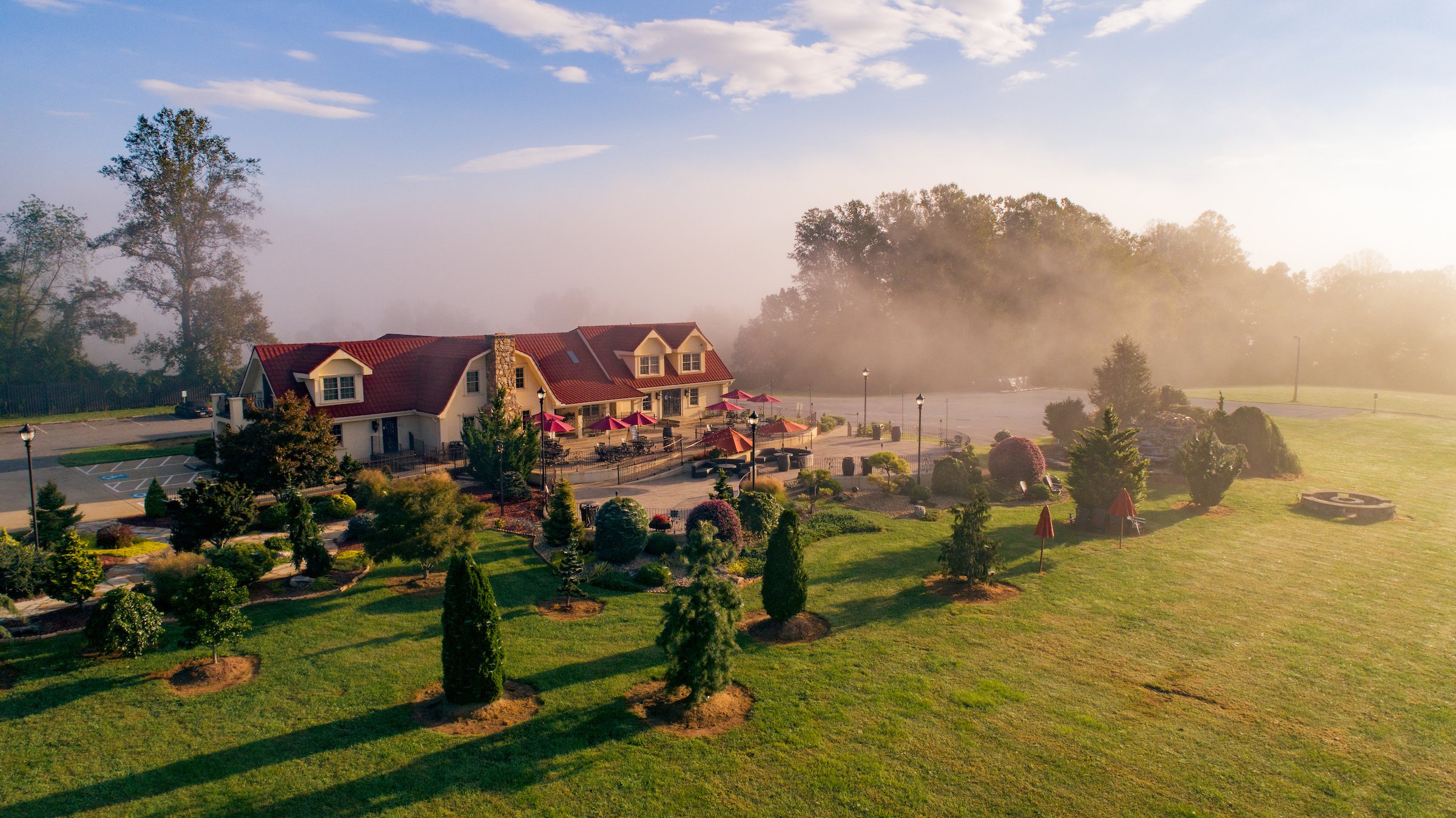 It's easy for visitors to navigate their way through the heart of North Carolina's Yadkin Valley wine country thanks to the Surry County Wine Trail.
A full-color trail map highlights 18 wineries in and around Surry County, along with four breweries and a distillery. The map simplifies the experience of spending a few days tasting wines and touring vineyards.
The trail brochure also includes details about the many varietals of grapes grown in the Yadkin Valley, along with info about lodging in wine country and a listing of annual events.
To receive a free copy of the map, fill out the "Request Surry County Wine Trail" form below.
Request a Free Trail Map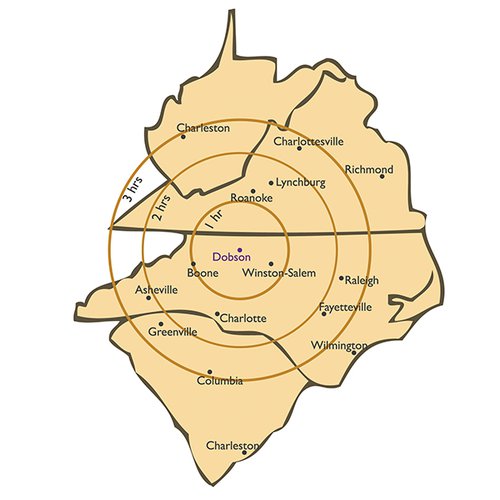 A full-color map brochure is available free of charge by completing the form below.
You may also download a PDF of the map above.
Birthplace of the Yadkin Valley AVA
Many people might not be aware that the Yadkin Valley American Viticultural Area (AVA) was born right here in Surry County. Charlie and Ed Shelton of Shelton Vineyards in Dobson oversaw the effort to get the Yadkin Valley its official status as a federally-recognized American Viticultural Area in 2003. It was North Carolina's first AVA.
Getting on the Wine Trail
The Surry County Wine Trail flows in and around the towns of Dobson, Elkin, Mount Airy and Pilot Mountain. It is easily accessible via Interstate 77, Interstate 74, U.S. Hwy. 421, U.S. Hwy. 52 and a number of state and secondary routes. Click here for a Google interactive map that shows the wineries.
---
Request Surry County Wine Trail
Participating Attractions