Hometown River Company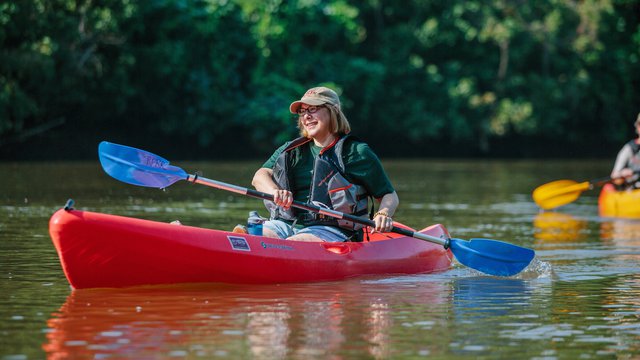 Hometown River Company offers kayak and tube rentals along the Yadkin River. Begin your journey at the HRC base camp in the heart of the Yadkin Valley. Located just minutes off of I-77, the family-run outfitter operates on the banks of the Yadkin River in Jonesville, just across the river from downtown Elkin.
HRC offers two self-guided trips. The Ronda to Crater Park option is approximately seven miles and takes 3.5-4 hours depending on water levels. Roaring River to Crater Park is approximately 11 miles and ranges in time from 4-6 hours. Shuttles take paddlers up river where they put in and paddle back to their original location at Crater Park. Shuttles run every 90 minutes. While you wait, you can enjoy surrounding trails, games, beautiful views and picnic areas.
Outfitter operates Friday-Sunday, and reservations are encouraged. Call to make reservations. Season runs late May to early October.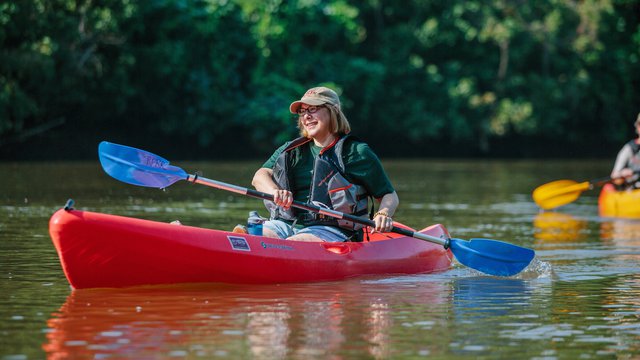 Find More Attractions in Elkin