Carter Falls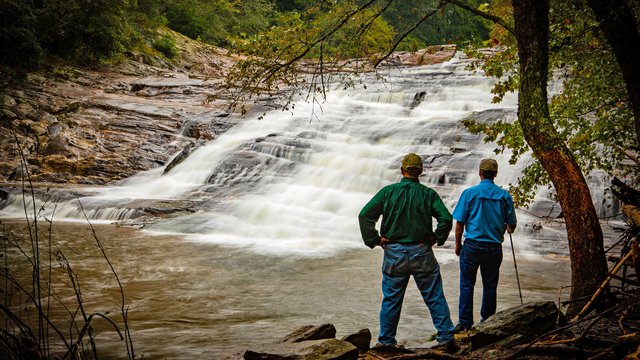 Hidden from the public until 2018, Carter Falls is now available for everyone to view thanks to a public-private partnership. Carter Falls is accessible by a 0.5-mile trail (one way) from a parking area on Pleasant Ridge Road near Byrd's Branch Campground.
The hike runs through an old-growth forest and is rated moderate. The last portion of the trail includes a significant amount of downhill terrain to the falls on Big Elkin Creek.
Two areas at the falls are popular with visitors: (1) a lower area looking back up at the waterfall from the banks of Big Elkin Creek, and (2) a massive rock outcropping above the falls. Water flows through various fissures in the rock for a hundred feet or so before dropping to the pool below.
The trailhead to Carter Falls connects in the other direction to a segment of North Carolina's Mountains-to-Sea Trail. This segment goes through nearby Byrd's Branch Campground and includes a 0.4-mile spur trail (one way) from the Mountains-to-Sea Trail to Grassy Creek Vineyard & Winery.
Some folks like to park at Grassy Creek Vineyard & Winery and hike from the winery through the campground to access the Carter Falls Trail. Here is a map showing that option.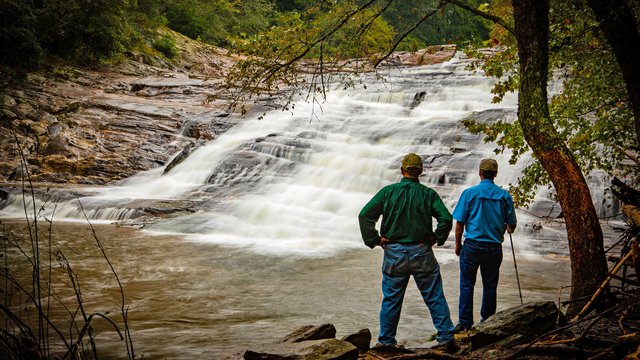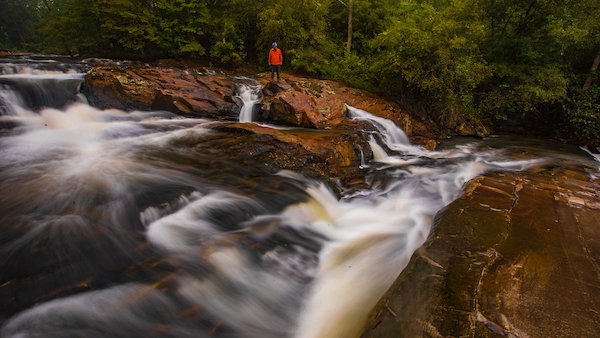 Find More Attractions in Elkin