Pilot Mountain State Park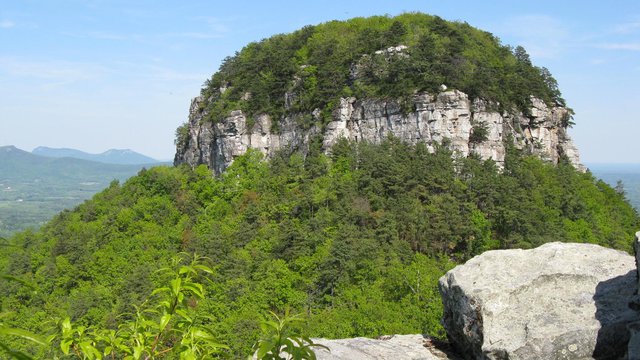 Rising more than 2,000 feet, the quartzite knob of Pilot Mountain has been a navigational landmark for centuries, and is a recreational landmark as well.
The mountain is the anchor of Pilot Mountain State Park, which offers miles of trails, camping, climbing and spectacular scenery. The mountain summit remains the principal park area. The most popular trail is the Jomeokee Trail, which circumnavigates the midway point of the peak, offering great views of the Blue Ridge Mountains, Sauratown Mountains, and the city skylines of Winston-Salem and Greensboro.
The extensive trail network includes the Corridor Trail, which accommodates both hiking and horseback riding. There is family camping in a 42-site campground, and rock climbing and rappelling are allowed on portions of the park's steep cliffs.
Shuttle service to the upper portion of the park is available on weekends and prime visitor days. At the top, people can walk a very short trail to an observation area that looks across to the main peak, or they can opt for a fully-accessible viewing platform adjacent to the parking area. The platform has sweeping views of the Yadkin Valley.
A new, state-of-the-art visitors center opened in the fall of 2020. It includes floor-to-ceiling views of Pilot Mountain, interactive exhibits on the geological history of the mountain and the region, as well as expanded restroom facilities. Meeting space is also available.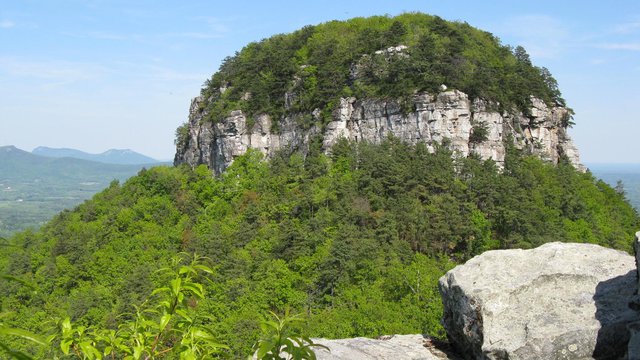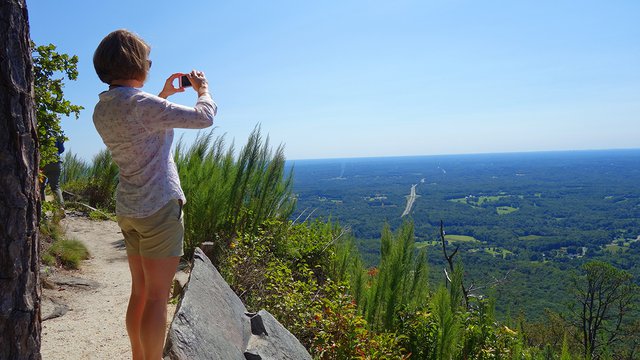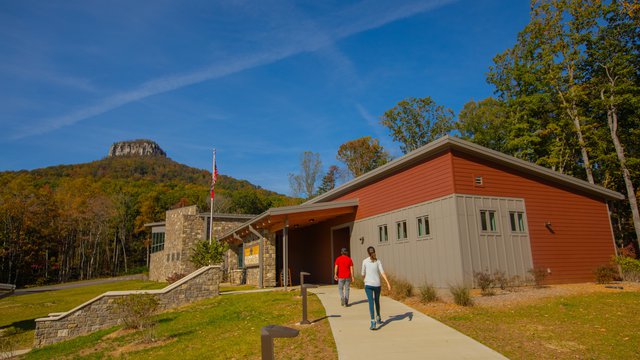 Find More Attractions in Pilot Mountain