CF Jones Classic Cafe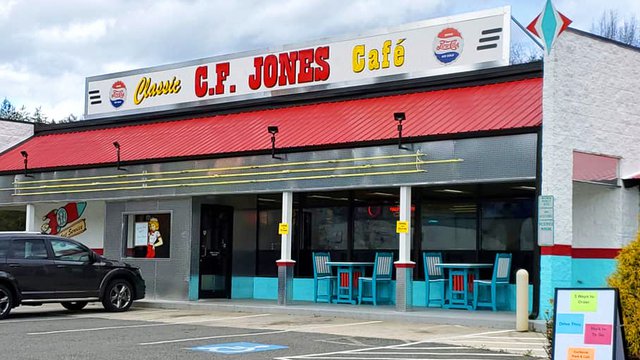 CJ Jones Cafe evokes a traditional 1950s feel in a modern setting. Stop by for an old-fashioned lunch or dinner.
The menu features All-American favorites like foot-long hot dogs, chicken tenders, chuck wagon sandwiches and pork barbecue. Burger lovers have 10 options ranging from a single-patty burger to the Bacon Big Top. Other popular items are grilled cheese sandwiches, wraps and ice cream cones.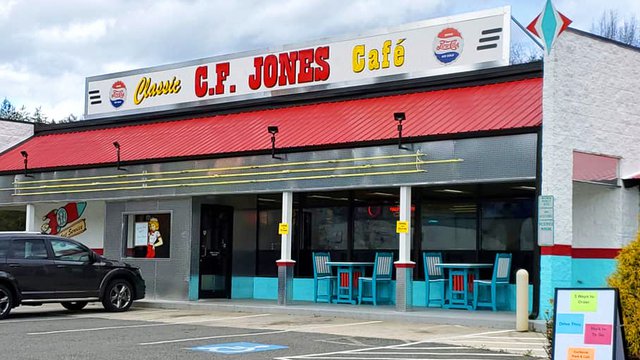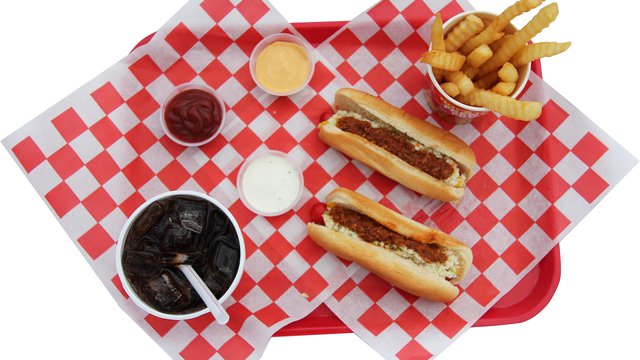 Find More Attractions in Mount Airy