Elkin & Alleghany Rail Trail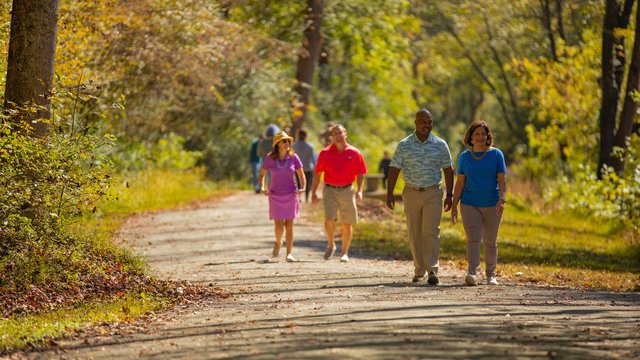 Constructed along the bed of the old Elkin & Alleghany Railroad, this rails-to-trails project is a popular walking path in Elkin.
The trailhead is located at Elkin Municipal Park. The trail heads northwest along Big Elkin Creek and is about two miles in length (one way). Old growth forests provide a canopy over the trail and a popular stopping point is the spillway dam about 4/10ths of mile in.
The Elkin Valley Trails Association built and maintains the E&A trail. There are benches along the way, a small shelter near the spillway and restrooms. Two major bridges were added to easily carry hikers over Big Elkin Creek.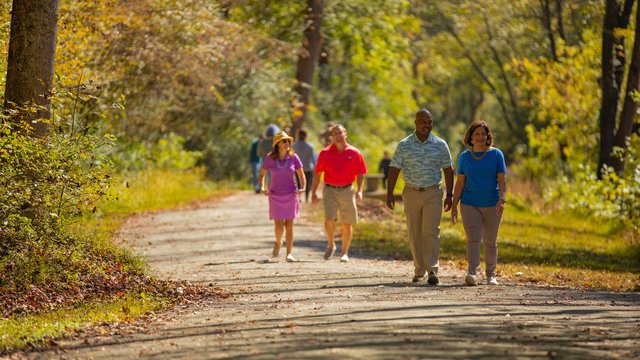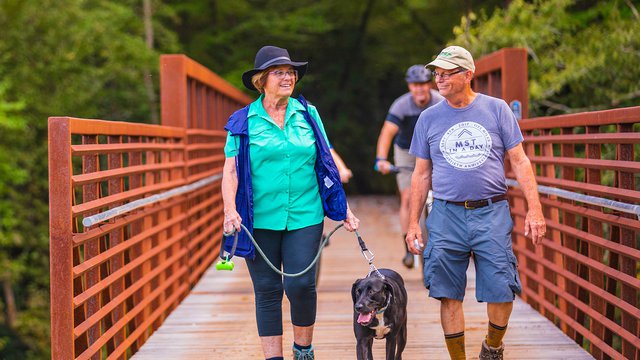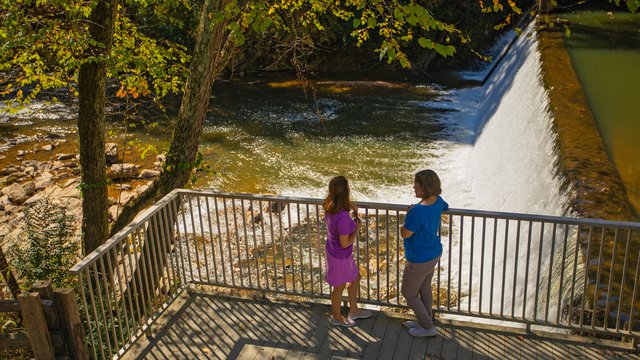 Find More Attractions in Elkin