Hanging Rock State Park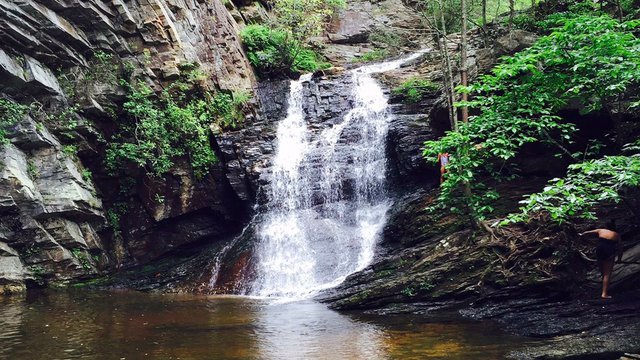 Hanging Rock State Park is located 25 miles east of the town of Pilot Mountain and connected to Pilot Mountain State Park by the Sauratown Trail. The Sauratown Trail is a popular hiking and horseback trail that takes its name from the Sauratown Mountains, which are the predominant feature of Hanging Rock State Park.
The park is known for five picturesque waterfalls that are accessed via short trails that are rated either easy to moderate in difficulty level. These falls are ideal for taking photographs and cooling off on warm days.
Another well-known aspect of the park is a series of hiking trails to rocky peaks, including Hanging Rock. There are 18 trails overall, totaling more than 20 miles. There is also a lake for swimming and fishing, as well as access on the Dan River for paddling.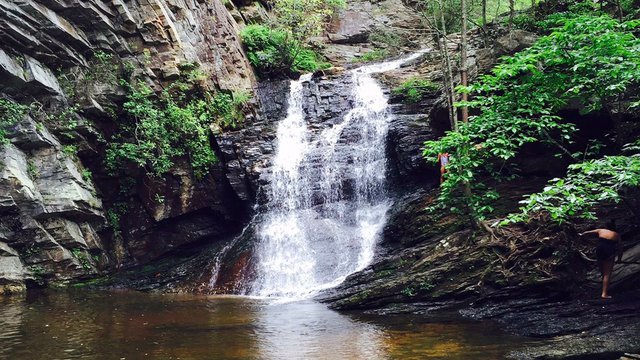 Find More Attractions in Pilot Mountain