Pilot Mountain State Park - Yadkin River Section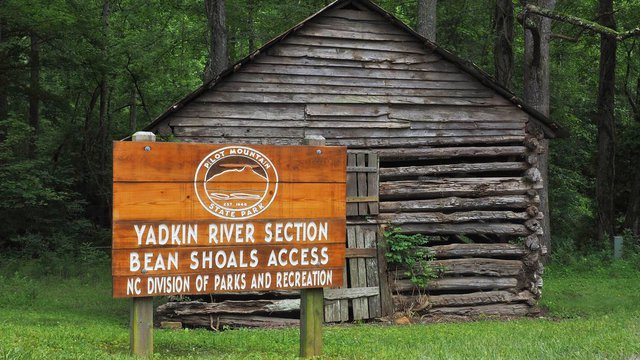 A hidden gem for hiking, paddling, horseback riding and camping is the Yadkin River Section of Pilot Mountain State Park.
This often-overlooked section is about 20 minutes south of the main park, tucked away in a secluded area where shoals and small islands dot the Yadkin River. It is connected to the main park by a 6.6-mile stretch of the Corridor Trail. In this secluded section of the park are several hiking trails, including the Horne Creek Trail, Ivy Bluff Trail, Yadkin Islands Trail, Yadkin River Park Trail and the Bean Shoals Canal Trail.
The Bean Shoals Canal Trail includes the ruins of Bean Shoals Canal. This was a project in the early 1800s to allow shipping vessels on the Yadkin River to bypass the rocky shoals by way of a three-mile canal. Although the canal was never finished, parts of the 20-foot high canal wall are still visible.
Other features of this river section of the state park include a paddle-in campsite, fishing island, picnic area and kayak/canoe launch. Adjacent to the park is Horne Creek Farm, a living historical site maintained by the state of North Carolina.
For a PDF map of this section, click here.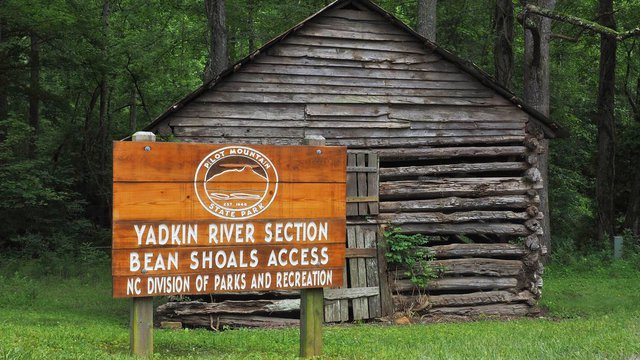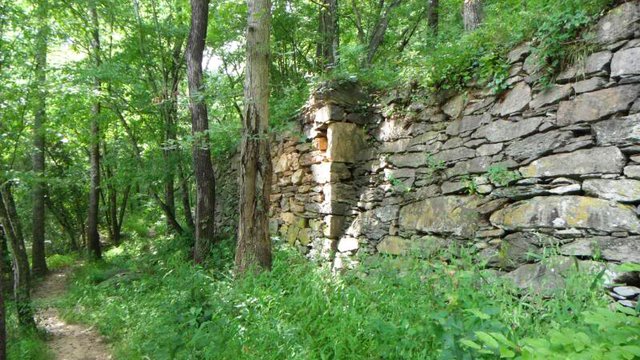 Find More Attractions in Pilot Mountain