Beer
Budbreak
Festival
Mount Airy
Wine
Budbreak Wine and Craft Beer Festival Welcomes New Growing Season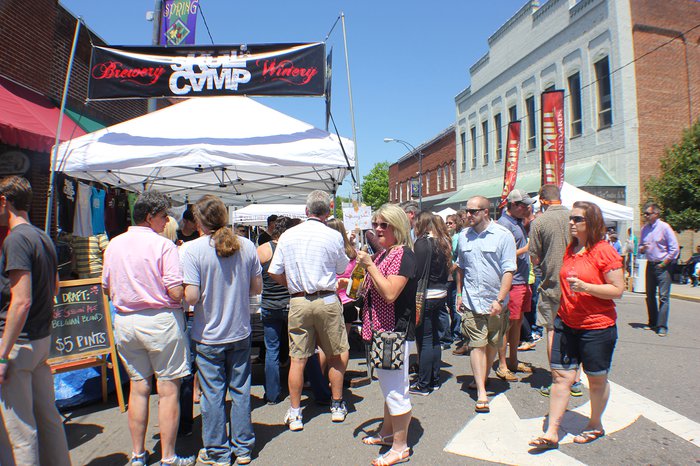 The annual Budbreak Wine and Craft Beer Festival celebrates a new growing season in the Yadkin Valley with wine, beer, food and music each spring.
A selection of North Carolina's premier wineries and breweries line Mount Airy's Main Street for the one-day festival. Vendors pour samples and sell their products while interacting with customers. Enjoy food from local restaurants and live music on the entertainment stage.
Mount Airy Rotary sponsors the festival, and all proceeds go to charity. Tickets may be purchased in advance or at the gate. Non-tasting tickets are available at a discounted rate. Packages include admission for two, lodging, transportation to and from the event, and a bottle of wine.
To learn more about this year's festival and purchase tickets, click HERE.