Mount Airy
History
Museums
Famous, Yet Forgotten: Mt. Airy's Katharine Smith Reynolds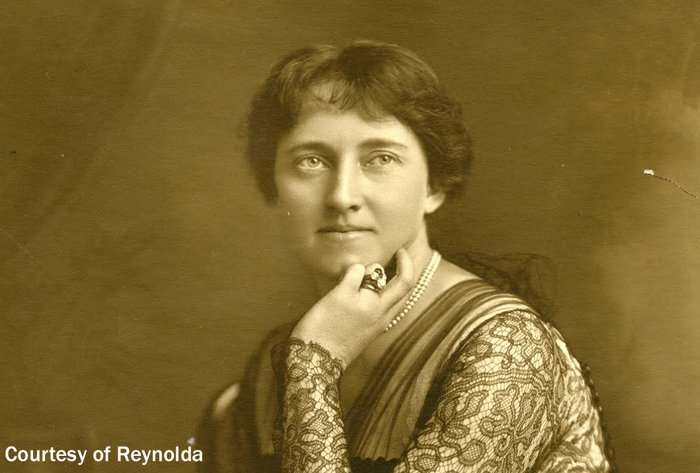 Learn about her fascinating life with a day trip to nearby Reynolda

The small town of Mount Airy has produced its fair share of famous people. From beloved actor Andy Griffith to fiddle extraordinaire Tommy Jarrell, from country music star Donna Fargo to the original Siamese twins Eng and Chang Bunker, residents from this hamlet in the North Carolina foothills have a penchant for notoriety.
Often overlooked in Mount Airy's roster of famous folks is Katharine Smith Reynolds Johnston. Katharine was the wife of tobacco tycoon R.J. Reynolds and the driving force behind Reynolda, the couple's ahead-of-its-era 1917 country estate in nearby Winston-Salem that hosts thousands of visitors every year.
Katharine was born in Mount Airy in 1880. Her father ran a tobacco farm and warehouse, and later the Blue Ridge Inn. Katharine attended a local girls school, then studied business at the State Normal and Industrial School in Greensboro, which is now UNC Greensboro.
After graduation, she returned to Mount Airy to teach china painting for a short time before relocating to Winston-Salem, where she took a position as a stenographer for R.J. Reynolds Tobacco Company. Two years later, in 1905, R.J. and Katharine married.
"She was a mountain girl who moved to the big city; she wasn't afraid of change," says Amber Albert, manager of community and academic learning at Reynolda.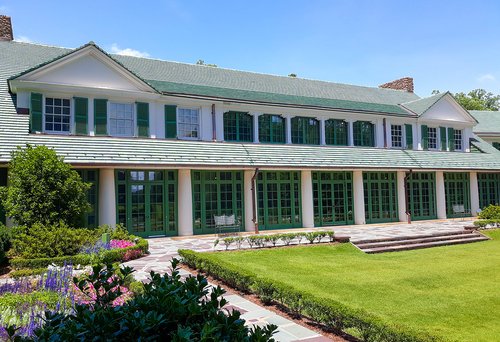 Reynolda, the estate of R.J. and Katharine, was completed in 1917. Unusual for her time, Katharine had a heavy influence on the design and construction of the 64-room, 34,000-square-foot home, which included gardens, a farm and a village to house estate workers.
Today, the home is known as Reynolda House Museum of American Art. More than 6,000 historic objects are on display, as well as a collection that chronicles the story of American art. Rotating exhibits in the mansion's bedrooms often share stories about Katharine and the family.
Reynolda Gardens cover 134 acres and include formal gardens, vegetable gardens, scenic walking trails and a waterfall. They are open to the public year-round from dawn to dusk.
Also open to the public year-round for shopping and dining is Reynolda Village, an upscale walkabout village containing boutiques, restaurants, shops and services. The village originally served the estate's employees with dairy barns, a shed for cattle, school, post office, smokehouse, blacksmith shop and carriage house.
At Reynolda, Katharine became known for her work in social reform, education advancement and day-to-day operation of the estate and farm. She maintained a strong interest in her husband's tobacco company, not only the facts and figures, but especially working conditions and benefits for employees.
She and R.J. had four children, and she used those maternal instincts to advocate for lunchrooms where factory workers received hot meals and a daycare for employees' children.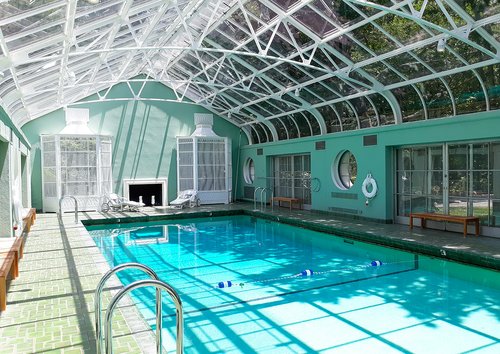 Today, visitors to Reynolda marvel at Katharine's foresight to focus on a new concept for the time, indoor-outdoor living. In the Victorian era, if a person became ill, treatment regimens involved stoking the fire and closing doors and windows. But Katharine understood germ theory and incorporated architectural features, such as an open sun porch and ventilation features designed to provide fresh air.
Meanwhile, the Reynolda farm became a model for advancements in dairy production, horticulture and animal husbandry.
"Katharine understood Old World design, so there is a lot of Renaissance symbolism," Albert says. "However, the house itself was a modern craftsman style for her time. It demonstrated her knowledge of world cultures, while pairing them with the latest and hottest styles of the 1910s."
R.J. Reynolds died in 1918, and Katharine married J. Edward Johnston in 1921. Katharine died on May 23, 1924, days after giving birth to a son.
A delegation of church members from Salem United Methodist Church in Mount Airy attended Katharine's funeral in Winston-Salem. The church had ties to the Smith family, and earlier that year Katharine had donated $20,000 toward the construction of the new sanctuary on Wards Gap Road. The congregation still meets in that building today.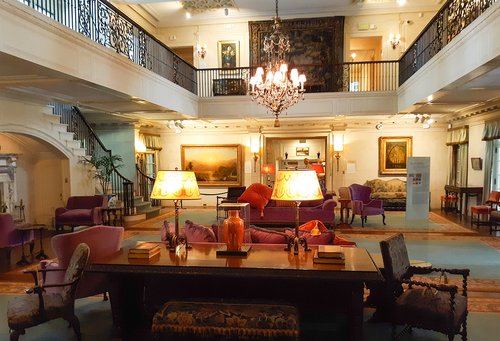 To experience Katharine's progressive vision in person, make plans to tour the Reynolda House, as well as the gardens and village. Located 45 minutes southeast of Mount Airy, Reynolda is an easy day trip for people vacationing in Mount Airy and the Yadkin Valley.