Dobson
Elkin
Mount Airy
Pilot Mountain
History
Music
Check Out Bluegrass and Old Time Music Jams Six Days a Week in Surry County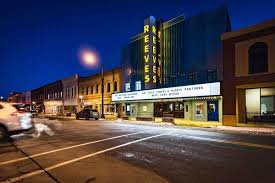 Randy Collins always has a guitar in his office. On his first day as president and CEO of the Greater Mount Airy Chamber of Commerce, he took that guitar across the street to a restaurant after work, sat down with a group of musicians he'd never met and played song after song.
"Eventually someone said, 'You're not from around here. What brings you to town?'" Collins says with a smile.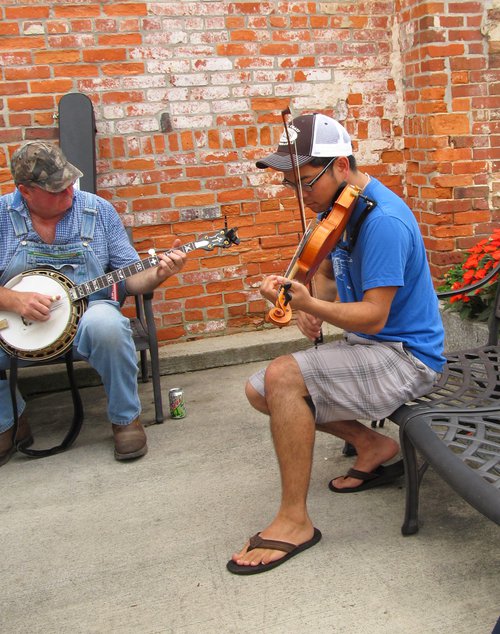 Collins, who moved from Washington, D.C., was tickled pink to have landed in an area where live jams take place six nights a week (see chart below). These impromptu sessions continue a popular tradition that dates back decades in Surry County.
"The majority of these are free and unrehearsed," Collins says. "That's the magic of old-time and bluegrass music that doesn't really relate to any other type of music."
Surry County is well known as a center of old-time music. Similar to bluegrass, the style is usually instrumental with driving rhythms based around a fiddle and banjo. Thanks to legendary musicians, such as Tommy Jarrell, who gained notoriety for their talents and shared those skills with aspiring musicians from all over, the genre has spread nationally and even internationally.
In the Yadkin Valley, families keep the genre alive by passing the instruments, songs and techniques from one generation to the next.
"If granddad played music, then the grandsons, uncles, brothers and sisters all picked it up," Collins says. "A single family can have multiple musicians, and they might all play different instruments."
Modern country music traces its roots to the Shenandoah Valley of Tennessee and Virginia, approximately 100 miles from Surry County. For many rural residents of the Blue Ridge Mountains and foothills, music has long been a form of entertainment carried out on front porches and in living rooms throughout the region.
Another characteristic of old-time music is dancing. When a fiddle tune breaks out, it's not long before someone stands up and begins clogging or flat-footing, both common dances in the area.
"I've played music in a lot of places in the mid-Atlantic region, and that doesn't happen anywhere else," Collins says.
To experience old-time and bluegrass music in person, check out one of these local jam sessions. And if you play an instrument, bring it along and be prepared to jump in and hang on!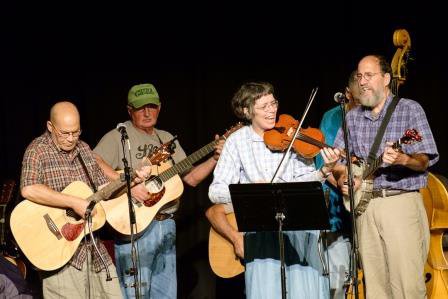 TUESDAYS
Beulah Ruritan Club, 5360 W. Pine St., Mount Airy, NC, 7-10 p.m.
Reeves Theater, 129 W. Main St., Elkin, NC, sign-up starts at 6:30 p.m, open mic
WEDNESDAYS
Armfield Civic Center, 872 W. 52 Bypass, Pilot Mountain, NC, 7-9 p.m.
White Elephant Beer Co., 225 Market St., Mount Airy, NC, 7:30-10 p.m.
THURSDAYS
Historic Earle Theater, 142 N. Main St., Mount Airy, NC, 7-9 p.m.
Reeves Theater, 129 W. Main St., Elkin, NC, every Fourth Thursday, 5:30 p.m.
FRIDAYS
Lambsburg Community Center, 130 Learning Lane, Lambsburg, VA, 7-10 p.m.
Willis Gap Community Center, 144 Hollow Road, Ararat, VA, 7-10 p.m.
SATURDAYS
Main Street Jam Session, North Main Street Park, Mount Airy, NC, 9 a.m.
Blue Ridge Music Center, 700 Foothills Road, Galax, VA, late May through October, Noon-4 p.m.
SUNDAYS
Blue Ridge Music Center, 700 Foothills Road, Galax, VA, late May through October, Noon-4 p.m.