Elkin
Wine
Outdoors
Culinary
Music
Four Yadkin Valley Itineraries Provide a Fun Elkin Getaway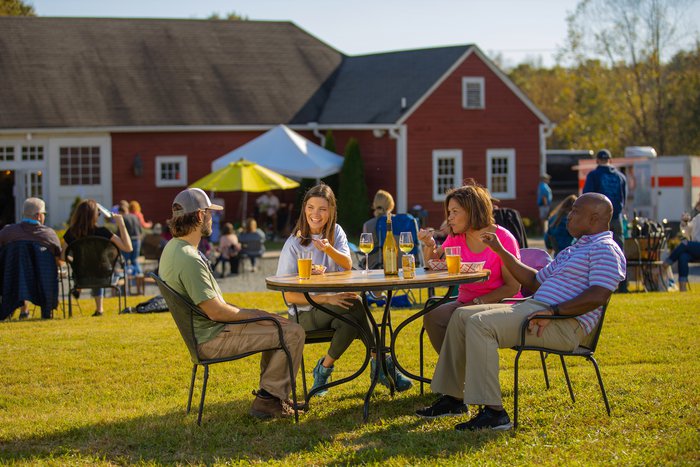 Four new Explore Elkin itineraries showcase wine, music, outdoors and weekend getaways in this popular Yadkin Valley town in the Blue Ridge foothills of North Carolina.
The printable itineraries are an excellent tool for your next visit to Elkin and the Yadkin Valley. Each has detailed suggestions for activities, restaurants, shopping and events, all built around a specific theme.
A Weekend in Elkin Itinerary wraps 72 hours of fun into one convenient schedule. Local experiences include shopping in the downtown historic district, insider restaurant options and winery self-tours. This itinerary makes the most of Elkin's location in the foothills of the Blue Ridge Mountains with suggestions for hiking Elkin Valley trails and paddling the Yadkin River. There are many ways to enjoy this quaint trails town.
The Wine-tinerary is a perfect guide for exploring the diverse wineries and vineyards in and around town. Elkin sits in the center of the Yadkin Valley wine region, which is a federally designated American Viticultural Area. Just minutes from town are more than 20 wineries. Elkin is also home to the Yadkin Valley Wine Festival each May. This itinerary features winery self-tours with stops at local eateries.
The Outdoor Explore Itinerary is a great source for outdoor adventurers wishing to hike, bike and paddle all weekend long. Elkin is home to the Mountains-to-Sea Trail, the National Historic Overmountain Victory Trail, as well as the Yadkin River Blue Water Paddle Trail. Visitors can take trails to beautiful parks, hidden waterfalls and even to wineries. The outdoor possibilities are endless as visitors get out and find their trail.
The Music Itinerary is a must-have for the music lover visiting Elkin. Live music can be found most every weekend around town. Elkin's music festivals, like Reevestock, preserve the local folk and bluegrass roots. There is a great variety of music to discover, whether it be at local wineries, restaurants, the Reeves Theater, or countless other events. The Reeves Theater hosts regional and national acts on weekends, and is home to the critically-acclaimed Martha Bassett Show, Elkin's own version of A Prairie Home Companion.
Let these specialized itineraries be your guide to the many ways to combine and customize your Elkin experience. Each itinerary can be accessed by clicking the itinerary name above, or by going to: https://www.exploreelkin.com/itineraries