Reeves Theater & Cafe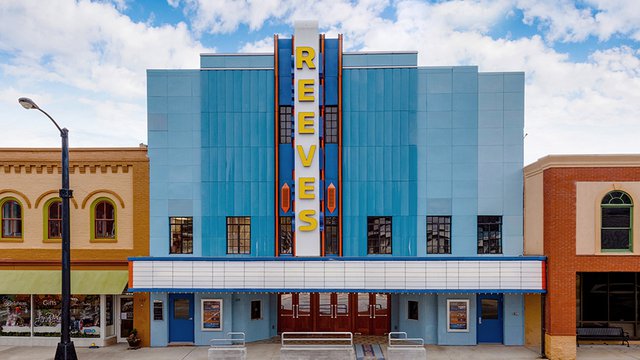 The Reeves Theater & Cafe is a showplace on Main Street in Elkin featuring live music Friday and Saturday nights, open mic on Tuesday nights and occasional shows and movies at other times. The lobby of this restored art deco theater is home to a farm-to-table cafe open for lunch and dinner Tuesday through Saturday.
After sitting vacant for a quarter century, the Reeves roared back to life in 2017 followed a four-year renovation that made it the crown jewel in Elkin. The theater has excellent acoustics and 252 seats designed with the guest's comfort and visibility in mind.
Concerts feature mostly local and regional acts with an emphasis on music born here in the foothills of the Blue Ridge Mountains. Some of the best bluegrass, Americana, roots, blues rock and newgrass artists can be heard at the Reeves.
Guests are encouraged to purchase tickets in advance as shows often sell out.
And ... always feel free to drop by for lunch or an early dinner from a creative menu of locally-sourced ingredients.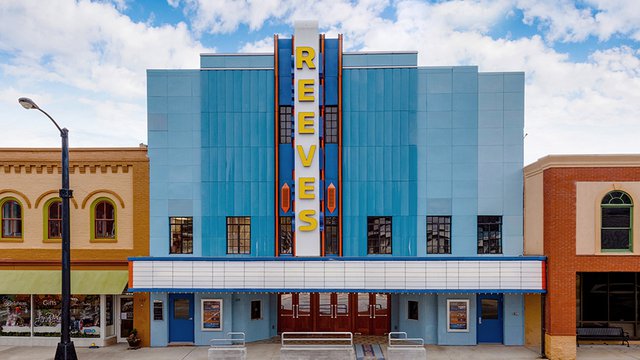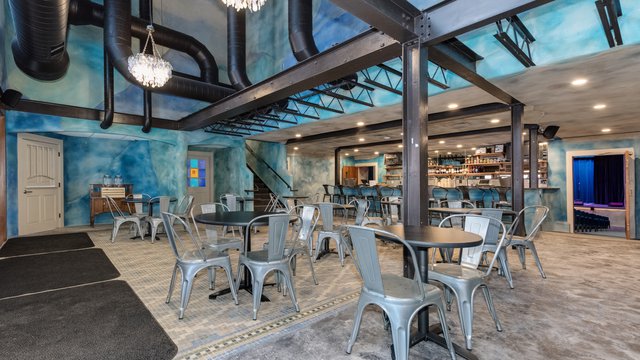 Find More Attractions in Elkin