Maggy's Place Cottage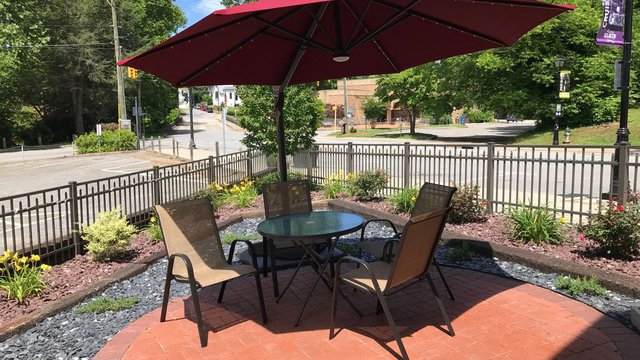 This cottage on the west end of Elkin's Main Street was once the Elkin & Alleghany Railroad office and has been converted into a cozy one-bedroom vacation rental. The pet-friendly cottage features a queen bedroom with sitting area, full bath, kitchenette and parlor. The back door leads to a patio with a fenced-in yard. The outdoor area is nicely landscaped with a offset umbrella, patio table and fountain.
The location is hard to beat - downtown Elkin is a few steps in one direction, while Big Elkin Creek is a short walk in the other direction. Elkin Municipal Park, which serves as a trailhead for multiple trails, is also a short walk away.
More than a dozen Yadkin Valley wineries are within 20 minutes.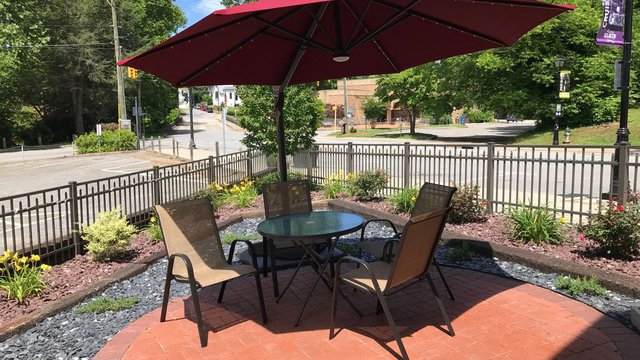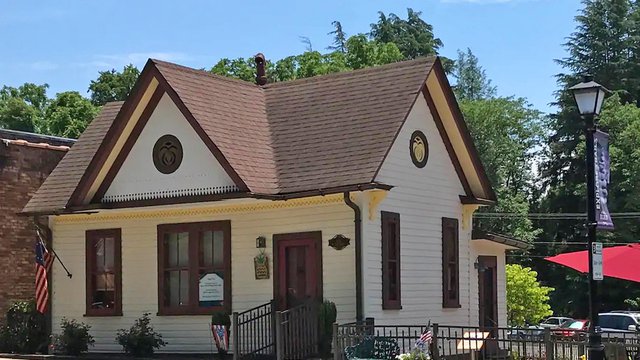 Find More Attractions in Elkin