Serre Vineyards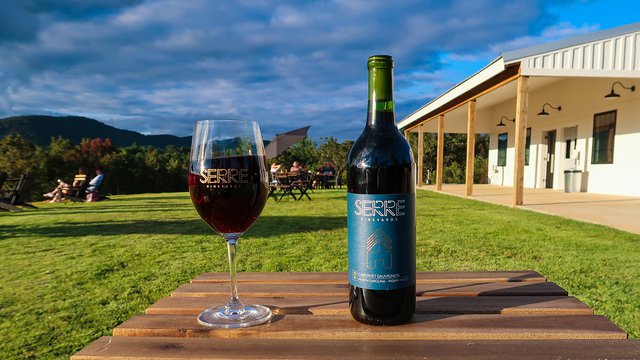 Serre Vineyards offers 10 wines and spectacular sunsets from a grassed terrace overlooking the Blue Ridge Mountains.
The 3,000-square-foot tasting barn features a modern farmhouse motif with European accents. The barn is the centerpiece of a 70-acre property sloping westward to the Fisher River. Guests are welcome to take a bottle of wine and hike down to the river on a three-mile trail system.
Popular dry wines include cabernet sauvignon, cabernet franc, sangiovese and chardonnay. Serre also has a line of sweeter wines under the Fuego label, named for the family dog. Wine slushies for grown-ups and non-alcoholic slushies for kids are available, along with charcuterie boards.
Serre (rhymes with care) is the French word for greenhouse, and guests can stay overnight in a "greenhouse" rental cottage on property.
The winery is part of the Surry County Wine Trail. For wine trail info, click here.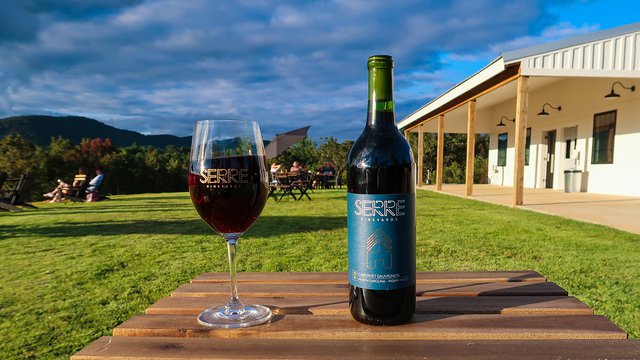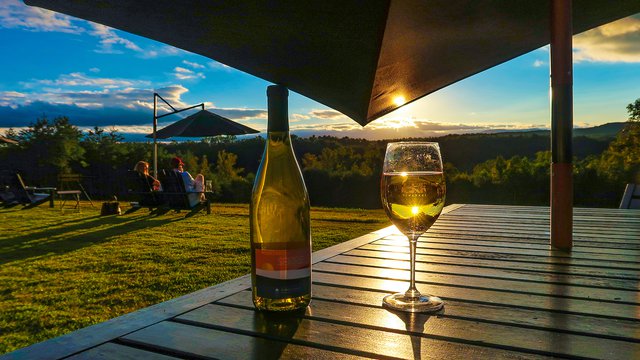 Find More Attractions in Mount Airy