Un'Corked in Mayberry - Wine Shop & Wine Bar
For the most extensive selection of Yadkin Valley wines - along with a nice assortment of regional wines and craft beers - Un'Corked in Mayberry is the place. This friendly wine shop is located on Main Street in Mount Airy, aka Mayberry.
Visitors to Un'Corked enjoy an upscale, yet casual atmosphere. Browse from a curated collection of more than 100 local wines for purchase by the bottle or the glass. Wine tastings occur throughout the day, while the gift shop is loaded with trendy and unique wine-related items.
Private parties are also an option.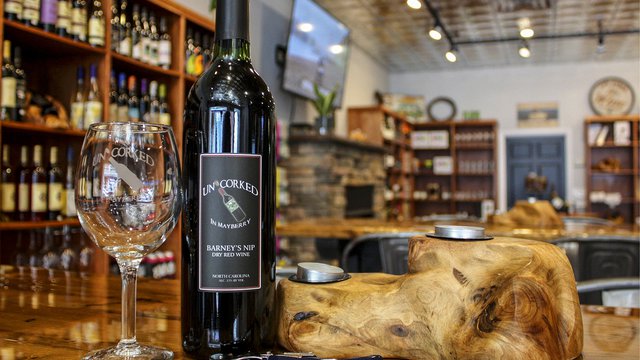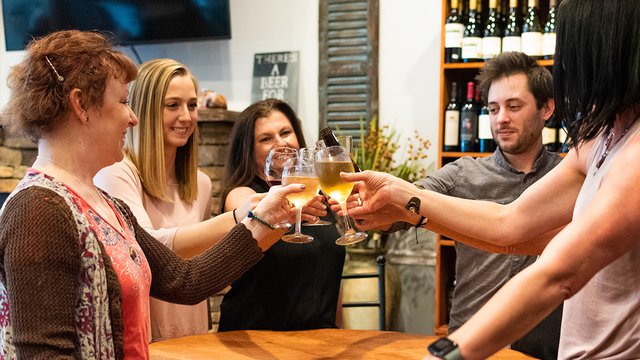 Find More Attractions in Mount Airy