Elkin
Mount Airy
Museums
Music
Art, Music & Friendly Folks: Surry County's Blue Ridge Craft Trail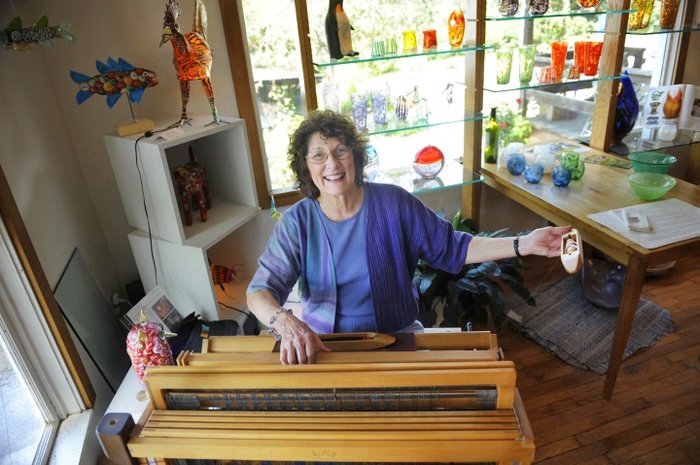 Artists and crafters bring creativity and authenticity to the places they call home. Surry County and the surrounding Blue Ridge foothills are fortunate to have a collection of these folks who make our small towns more interesting.
In fall 2021, the Blue Ridge Craft Trail of Surry County debuted, linking six artists and arts organizations in Mount Airy and Elkin. As visitors travel the trail, they meet renowned artisans, discover one-of-a-kind craft and experience small-town charm.
The Blue Ridge Craft Trails are an initiative of the Blue Ridge National Heritage Area. The trails promote craft artisans, arts organizations and heritage tourism to enhance economic opportunity in 25 Western North Carolina counties.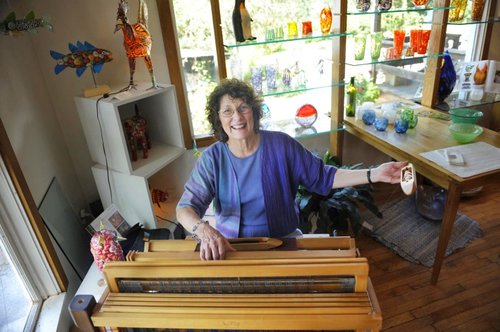 "Surry County's long history of craft and creativity continues today," says Angie Chandler, executive director of the Blue Ridge National Heritage Area. "We're excited to celebrate the Yadkin Valley region as a vibrant center for handmade crafts."
Community art centers anchor the Surry County trail. The Foothills Arts Center and the Yadkin Valley Fiber Center, both in Elkin, hold classes in fiber arts, drawing, painting, photography and clay. The space is also home to the workshop of master luthier Joe Thrift, who builds fine violins and teaches the art of making them.
In Mount Airy, the Surry Arts Council celebrates local artists, musicians and hometown hero Andy Griffith. The main Arts Council building houses the Andy Griffith Museum and several additional exhibits. The council also operates the historic Earle Theatre, Old-Time Music Heritage Hall and Blackmon Amphitheatre.
"A visitor can experience visual arts. They can experience excellence in crafts. They can experience excellence in our local music heritage and wine and beer and great food," says Tanya Jones, executive director of the Surry Arts Council. "We really are focusing on quality experiences."
John Furches Gallery in Elkin shows off the artist's watercolor renditions of the natural world. Through etching, printmaking and watercolor, Furches transfers the natural world he experiences around him — birds, wildflowers, rolling landscapes — into pieces of art. His wife, Shirley, assists him with the prints and runs the frame shop.
"The benefit of the Blue Ridge Craft Trails is twofold," Furches says. "The trails add interest, things for visitors to do and see, and they also help artists and craftspeople make a living doing what they love. There are lots of super-talented people in this area who have a lot to offer the public."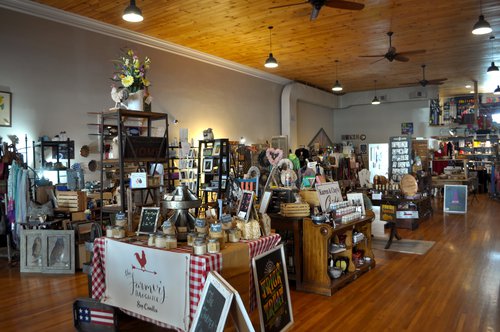 Just up the street from Furches' gallery, The November Room brings together multiple artists' work in an emporium-style space. Shop for home decor, specialty clothing, jewelry, and gourmet foodstuffs such as honey and tea.
A few steps farther along Elkin's Main Street is Yadkin Valley Quilts. Crafters will find supplies and inspiration for all sorts of fiber projects. Finished quilts by local artists are also sold in the shop.
"A lot of visitors want a souvenir to remember the area," Furches says. "If they can find a nice etching or piece of pottery or something like that to take home, it really reminds them of the trip and might make them want to visit again."
Click here to learn more about Elkin, or click here for more information on Mount Airy.
For additional details about the Blue Ridge Craft Trail in Surry County, click click here.