Elkin
Elkin Hotel Top in its Class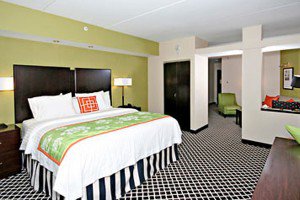 In a business sector where service is king, there is nothing quite as gratifying as being recognized for delivering a memorably positive guest experience, and the Fairfield Inn and Suites of Elkin has reason to be proud after winning the Bill Marriot Chairman's Annual Award for four consecutive years.
This award is given to the hotel that receives the highest guest satisfaction ratings based on random surveys conducted on over 900 Fairfield Inn and Suites across the globe. The survey is given to one in every three visitors immediately after their visit in order to assess their experience during the stay, and Elkin placed top in 10 of the categories evaluated, ranging from room cleanliness to staff service.
The 84-room, 16-suite, and 40-employee Fairfield location is owned by Riverview Holdings Hotels LLC, and is situated on 628 CC Camp Road. The establishment hosts annual wine tastings, where guests can sample and buy a wide variety of local vineyards wines, as the vineyards explain to the hotel guests and general public attendees the different types of wines.
Find out more here