Kids
Dobson
Elkin
Mount Airy
Pilot Mountain
Culinary
Five Tasty Food Finds in the Yadkin Valley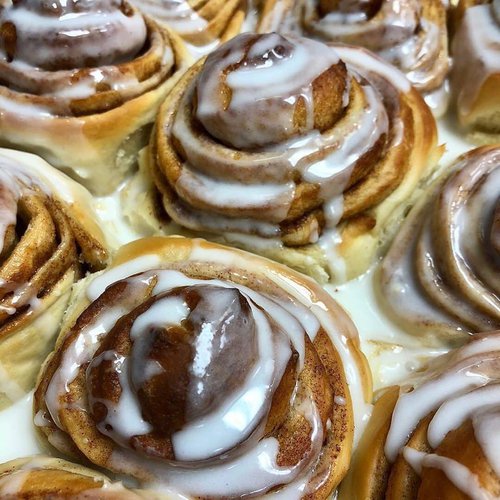 A theater seems an odd place to go for a meal, but the lobby cafe at the Reeves Theater in downtown Elkin turns out tasty dishes every Tuesday through Saturday.
A special treat awaits those who stop by on Saturday mornings - hot cinnamon rolls - which are served only on Saturdays. The homemade dough is fluffy and flakey, flecked with bits of cinnamon filling and oozing with frosting.
If you don't manage to get a cinnamon roll before they sell out, there are other options. All breads are made in house, while meats, cheeses, produce and fruit are sourced from local Yadkin Valley farmers. You can't go wrong with a slice of quiche, bagel sandwich or French toast paired with a glass of local wine, craft beer or cocktail from the full bar.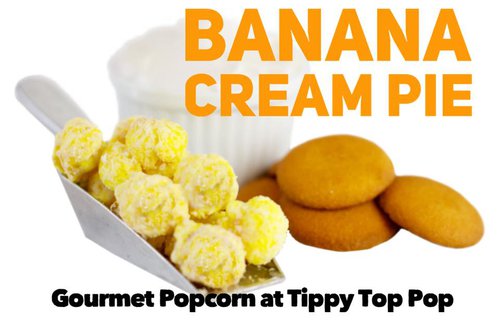 Another surprise sits on Main Street in downtown Pilot Mountain — an entire store devoted to gourmet popcorn. The flavors at Tippy Top Pop go way beyond movie-style butter and the standard caramel and cheese varieties that come in Christmas tins (although traditionalists can find those, too).
Sweet lovers enjoy chocolate-covered strawberry, banana cream pie, and cookies and cream. For a spicy kick, try sriracha or ghost pepper.
The store gets creative for holidays, stocking Wicked Witch popcorn for Halloween and Red-Nosed Reindeer at Christmas.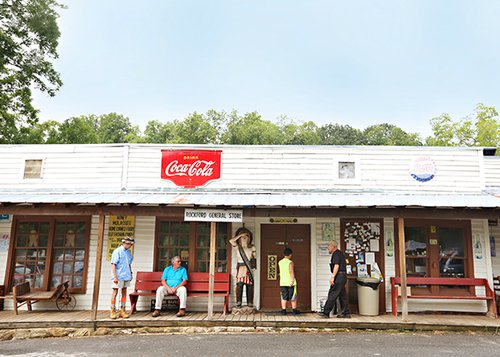 Travel back in time with a visit to the 1890 Rockford General Store, located in the Village of Rockford just south of Dobson. For a real taste of childhood, order the bologna sandwich. Lovingly referred to as the "Rockford steak sandwich," the hearty heavyweight includes a quarter-inch-thick slice of rolled bologna and a quarter-pound of hoop cheese stacked on house-made bread.
For an even more throwback experience, the bologna sandwich can be fried right there on the grill.
If possible, save room for homemade fudge or a fried apple pie at Rockford General Store.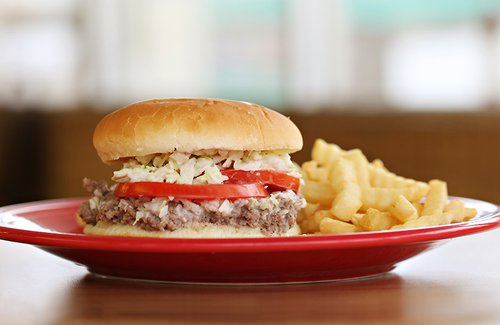 Another popular sandwich can be found in nearby Mount Airy — and only in Mount Airy. The ground-steak sandwich, likely a product of Depression-era scrimping and saving, is a cheap lunch that's more delicious than its ingredients suggest.
Each restaurant has its trade secrets, but at its most basic, a ground-steak sandwich involves ground chuck that is browned and combined with flour, water, salt and pepper. The mixture is then piled on a bun with coleslaw; frequent additions include mayo, tomato and onion.
Several Mount Airy restaurants serve this frugal delicacy with The Dairy Center, Speedy Chef and Odell's Sandwich Shop most often topping locals' lists.
A popular spot for ground-steak sandwiches once a year is the Flat Rock Ruritan Club booth at the Autumn Leaves Festival in October.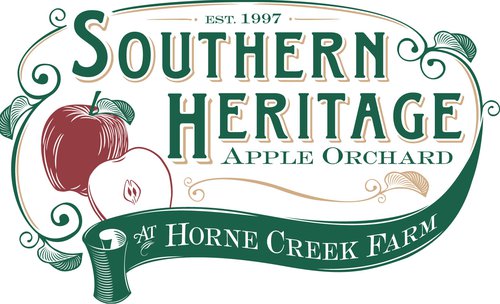 At Horne Creek Farm, a North Carolina Historic Site in Pinnacle, more than 400 varieties of heirloom Southern apples are grown in the Southern Heritage Apple Orchard. Thanks to research, collecting and grafting completed by North Carolina resident Lee Calhoun and his wife, Edith, the orchard contains many old varieties no longer found anywhere else in the world.
Fresh heirloom apples and grafts of apple trees are available for purchase at the annual Cornshucking Frolic each October.
Of course, the most famous food find in the Yadkin Valley is sonker, a heritage dessert passed down from generation to generation in Surry County, but you probably already know about sonker and the Surry County Sonker Trail!