Pilot Mountain
Wine
Going for Gold: JOLO Winery Celebrates Award-Winning Year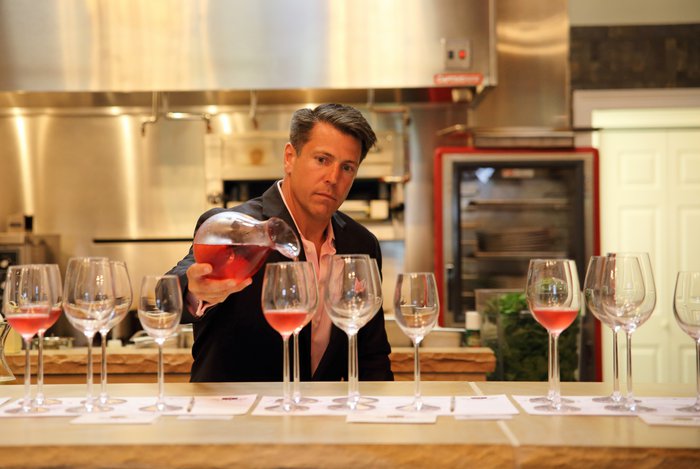 If you mention to JW Ray that 2018 has been an exciting year for his JOLO Winery & Vineyards, he'll clarify that it's been an exciting four years.
Since opening the winery, tasting room and restaurant in 2014, the Ray family has made an effort to produce high-quality wine and create a welcoming guest experience. A year full of medals from wine competition judges and support from loyal customers proves that JOLO is doing something — or perhaps many things — right.
The winery, located in Pilot Mountain with a frame-worthy view of the namesake peak, grows Vidal Blanc, Traminette, Cynthiana and Chambourcin on property and purchases select varieties from local vineyards. Vidal Blanc and Traminette go into a white blend known as Golden Hallows, a wine that earned 91 points and a gold medal at the International Sommelier Wine Challenge in San Diego and double gold at the Mid-Atlantic Southeastern Wine Competition.
"Golden Hallows is a crowd pleaser because it's fruit forward with a nice crisp finish," Ray says. "Wines like Sauvignon Blanc and Pinot Grigio have a crisp, refreshing acidity, but you don't get a lot of fruit. With Golden Hallows, you get a lot of flavor with a crisp, clean finish at the end."
Crimson Creek also had a successful year, scoring 92 points and a gold medal at the International Sommelier Wine Challenge and gold at the Western Carolina Wine Competition. It is made from the Chambourcin grape, a French-American hybrid from the Loire Valley of France. The loosely formed grape clusters do well in Yadkin Valley because they allow air to flow around the grapes, reducing the risk of disease.
"Crimson Creek has that beautiful balance that wine critics look for," Ray says. "It has fruit, acidity and polished tannins. We style ours similar to a Pinot Noir."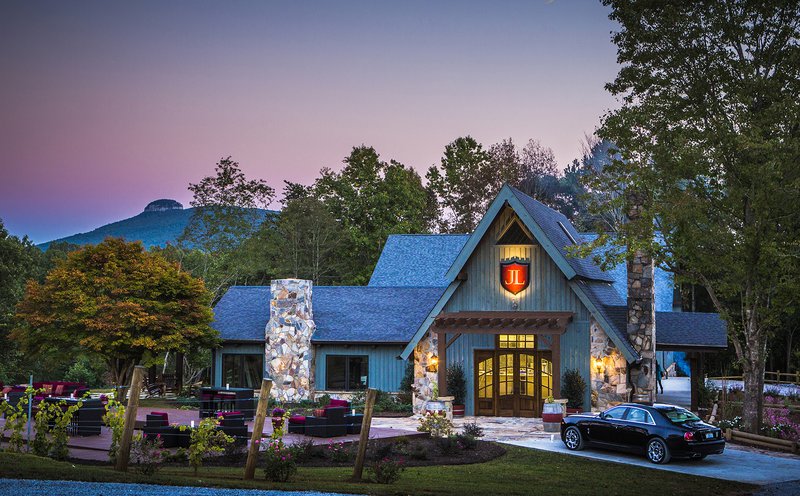 Crimson Creek recently added to JOLO's year of gold by earning the three highest honors a wine can win at the 2018 Harvest Challenge in Sonoma. Crimson Creek captured Best of Class, Best of North Carolina AVA and a gold medal with 92 points. Fewer than 1% of the wines submitted worldwide won Best of Class.
"We've always believed our wines can compete with international offerings that cost up three times our retail price and these awards go a long way to confirming our assertions," adds Ray.
JOLO was not only successful with wine judges this year, but also with customers. Winston-Salem Journal readers named it "best winery" in the newspaper's annual Readers' Choice poll, while JOLO's wine club hit 1,200 members this year.
"The goal was to create a jewel here in the Yadkin Valley and raise the bar for hospitality, food and wine," Ray says. "Every day that's what we're trying to do."
To learn more about JOLO and other wineries along the Surry County Wine Trail, click here.