Kids
Elkin
Mayberry
Mount Airy
Pilot Mountain
History
Museums
Music
8 Things to Do on a Rainy Day in the Yadkin Valley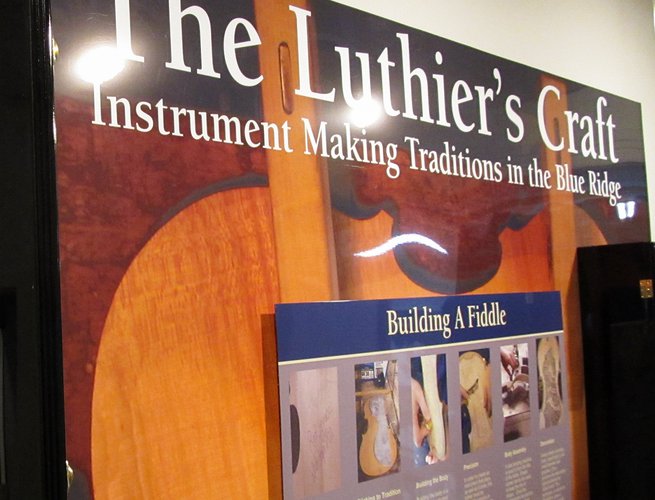 Into every life a little rain must fall. When it happens while on vacation in Surry County, don't fret. Here's a list of eight rainy-day things to do in the Yadkin Valley.
#1: Andy Griffith Museum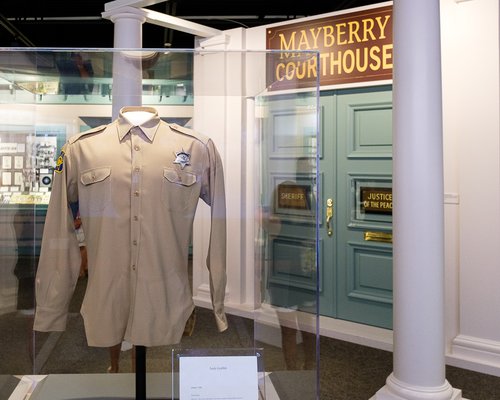 Trace the footsteps of Mount Airy's famous native son at the Andy Griffith Museum. The museum chronicles Andy Griffith's life as an actor, musician and comedian, with a particular emphasis on his role as TV's most beloved sheriff. Fans enjoy well-known artifacts from the set, such as Andy's courthouse desk, Barney Fife's salt-and-pepper suit, Goober's trademark beanie and Andy's badge. See the actual "Sheriff" and "Justice of the Peace" signs from the courthouse doors, visible in nearly every episode. Other artifacts and exhibits chronicle Griffith's work on Broadway and in motion pictures, his long-running TV show "Matlock," and a lifetime of awards and accolades. Museum admission also includes admission to two exhibits next door to the museum - the Betty Lynn Exhibit and the Siamese Twins Exhibit. Lynn played Thelma Lou on The Andy Griffith Show. She moved to Mount Airy in 2007 and was very active in the local arts scene until her death in 2021. The exhibit showcases many artifacts and photos from her career in television and motion pictures, as well as her time with the USO entertaining troops during World War II. The original Siamese Twins, Eng and Chang Bunker, settled into Mount Airy after traveling the world as a novelty act. They married sisters and raised two families on a farm just outside town. The exhibit tells the fascinating story of their lives, from their early days in Siam (now Thailand) to the final days in Mount Airy.
#2: Mount Airy Museum of Regional History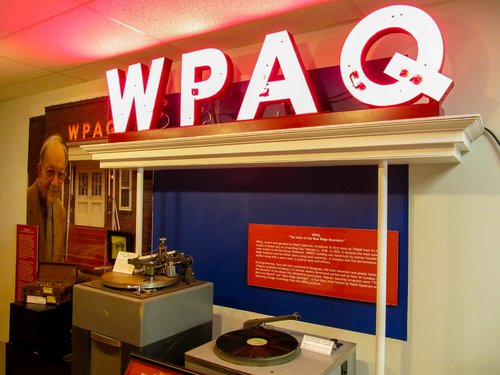 The Mount Airy Museum of Regional History has four floors of exhibits detailing centuries of human settlement in the Blue Ridge foothills of the Yadkin Valley. This impressive museum covers everything from the ways of life of Native American tribes to early European pioneers in the Yadkin Valley. As its name implies, the history of the entire region is covered. Learn about the rise of towns like Mount Airy and Elkin thanks to trains, textiles and furniture production. Surry County's stature as the center of the Old-Time Music genre, a forerunner to country and bluegrass, is covered extensively, including the importance of local Old-Time radio station WPAQ, home of the second-longest running live radio music broadcast in the nation: Merry-Go-Round. Merry-Go-Round has taken place every Saturday morning since Feb. 2, 1948. Visitors can enjoy the show these days at the Historic Earle Theater, just down Main Street from the Mount Airy Museum of Regional History.
#3: Old-Time Music Heritage Hall
The Old-Time Music Heritage Hall at the Historic Earle Theatre in Mount Airy showcases the musicians who created the area's renowned stringed instrument traditions. It honors the careers of local artists such as Tommy Jarrell, widely considered the grandfather of the fiddle-driven Old-Time music genre. Purchase an audio guide to enhance your experience as you make your way through biographies, instruments and videos. The hall is open seven days a week. In addition, the Earle Theatre regularly hosts live music, movies and other events.
#4: Richard Gwyn Museum
Follow Surry County's progress at the Richard Gwyn Museum in Elkin. Located in Elkin's first school and church built in 1850, museum artifacts tell the story of day-to-day life and early industry, including agriculture and textiles, in Surry County during the mid-19th century.
#5 Foothills Arts Center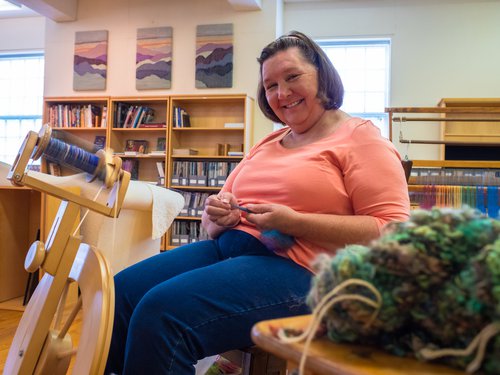 Trace the area's textile timeline at Foothills Arts Center located in the historic Gilvin Roth YMCA building in Elkin. The building was named for the superintendent of Chatham Manufacturing, which was a major textile operation for decades. What was once a community hub fell into disrepair after the mill closed. It now hums with activities once again thanks to the local arts council. Visit the Eidson Craft Gallery on Saturdays and peruse works by more than 30 Yadkin Valley artisans. Art instruction and classes are regularly available in the following disciplines: quilting, woodworking, drawing, sculpture, glass blowing, ceramics and youth art. Yadkin Valley Fiber Center also calls the building home. Admire hand-woven textiles, watch fiber artists work their magic, or take a class in tapestry or loom weaving.
#6 Reeves Theater
Enjoy another example of historic preservation at the Reeves Theater & Cafe. After four years of restoration, this beautiful Art Deco theater (formerly the Elk Twin movie theater) in downtown Elkin reopened as a 252-seat state-of-the-art listening room specializing in Americana music. The theater has a farm-to-table cafe in the lobby that serves lunch and dinner Wednesday through Saturday, and snacks and drinks during shows. Live music is on tap most every Thursday, Friday and Saturday evenings. Winston-Salem artist Martha Bassett hosts a monthly variety show, the Martha Bassett Show, inspired by "Prairie Home Companion" that features one national act and a couple of local entertainers.
#7 Rockford General Store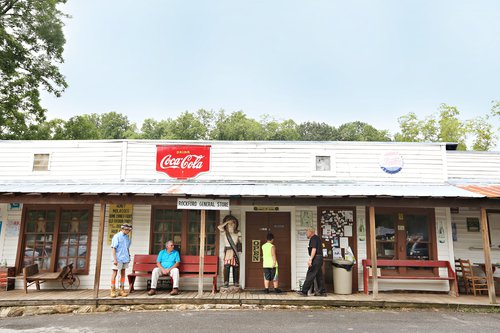 Step back in time at Rockford General Store. The fully functioning store and restaurant anchors the village of Historic Rockford, which was once the Surry County seat. Visit preserved structures in the village and then head to the store for shopping and a bite to eat. Merchandise includes wood crafts, heritage items, oil lamps, handmade soaps and more. Indulge in one of the General Store's specialties -- a fried bologna sandwich or hot dog served on a homemade bun. Pull up a rocking chair beside the woodstove and try a dish of freshly made sonker, a cobbler-like dessert found nowhere else but Surry County. The store is part of the Surry Sonker Trail, which is another rainy day activity.
#8 Mount Pilot Country Store
On Main Street in Pilot Mountain, Mount Pilot Country Store's name gives a nod to "The Andy Griffith Show." Here you'll find jewelry, home decor, candy and gifts. The small-town vibe and warm welcomes in this Surry County downtown might make you feel like you've found your way onto the set of that familiar sitcom. Sit down, stay awhile and listen to the rain.
Bonus Activity: Antique Shopping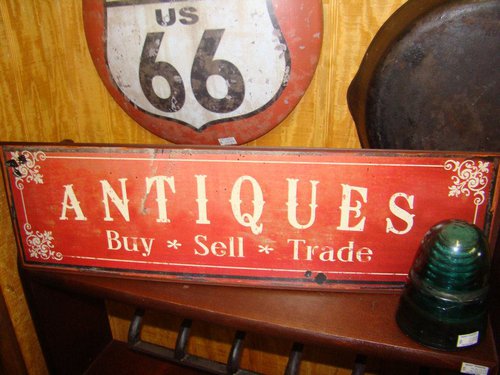 Surry County has a nice collection of vintage and antique shops, which can be a great way to pass the time on a rainy day.
The towns of Elkin, Pilot Mountain and Mount Airy each have places where "finds" can be found and deals can be made. Here is a directory of shops.