Coach's Neighborhood Grill - Dobson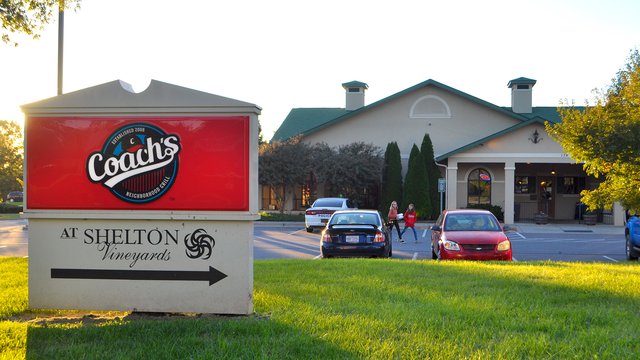 Located next door to the Hampton Inn & Suites Shelton Vineyards, Coach's is a convenient, laid-back place to grab lunch, enjoy a casual dinner or unwind with a drink and watch the big game. Patrons can sit in the bar area or spacious dining room, or eat outdoors on the patio.
Coach's is best known for its hand-pattied Certified Hereford Beef burgers grilled over an open flame. The menu also offers soups, salads, pastas, sandwiches and wraps.
Diners can make a meal from the appetizer menu, which includes a sampler platter combining wings, cheese sticks, onion rings and fried pickles.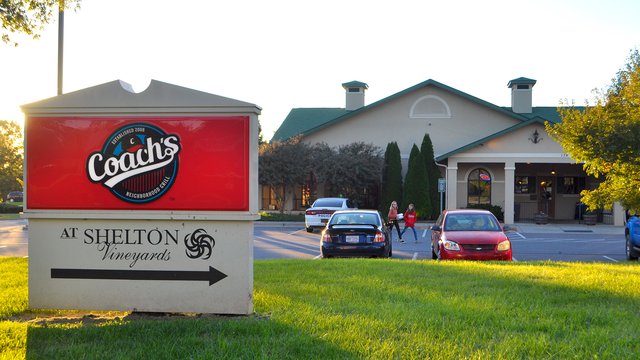 Find More Attractions in Dobson