Hidden Vineyard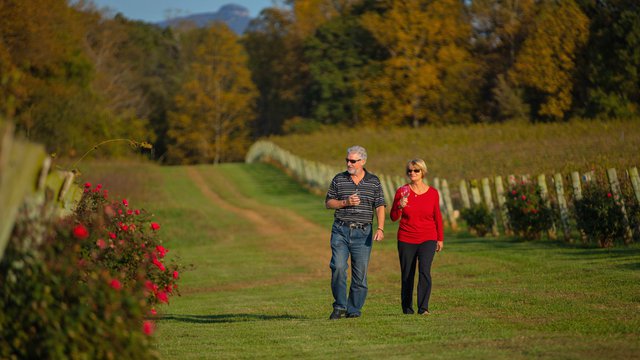 Hidden Vineyard is a boutique winery tucked on nine acres between Dobson and Pilot Mountain.
The vineyard produces an excellent array of grapes, including: Cabernet Franc, Cabernet Sauvignon, Chambourcin, Chardonnay, Merlot, Petit Manseng, Petit Verdot and Pinot Gris.
A spacious and cozy tasting room has an industrial farmhouse design with lots of natural light. There is also a porch with rocking chairs overlooking the vines. Guests are encouraged to walk the vineyard, including an open trail through the middle of the grapevines that features a nice view of the peak of Pilot Mountain.
A small 1890s tobacco cabin has been renovated for overnight guests, just steps away from the tasting room.
The winery is part of the Surry County Wine Trail. For wine trail info, click here.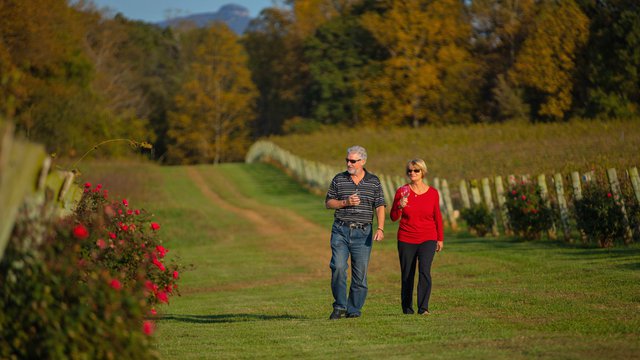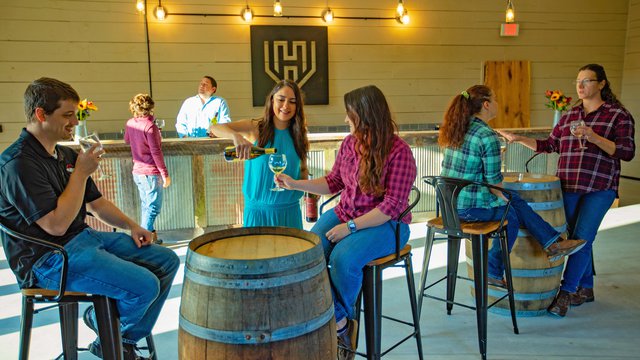 Find More Attractions in Dobson