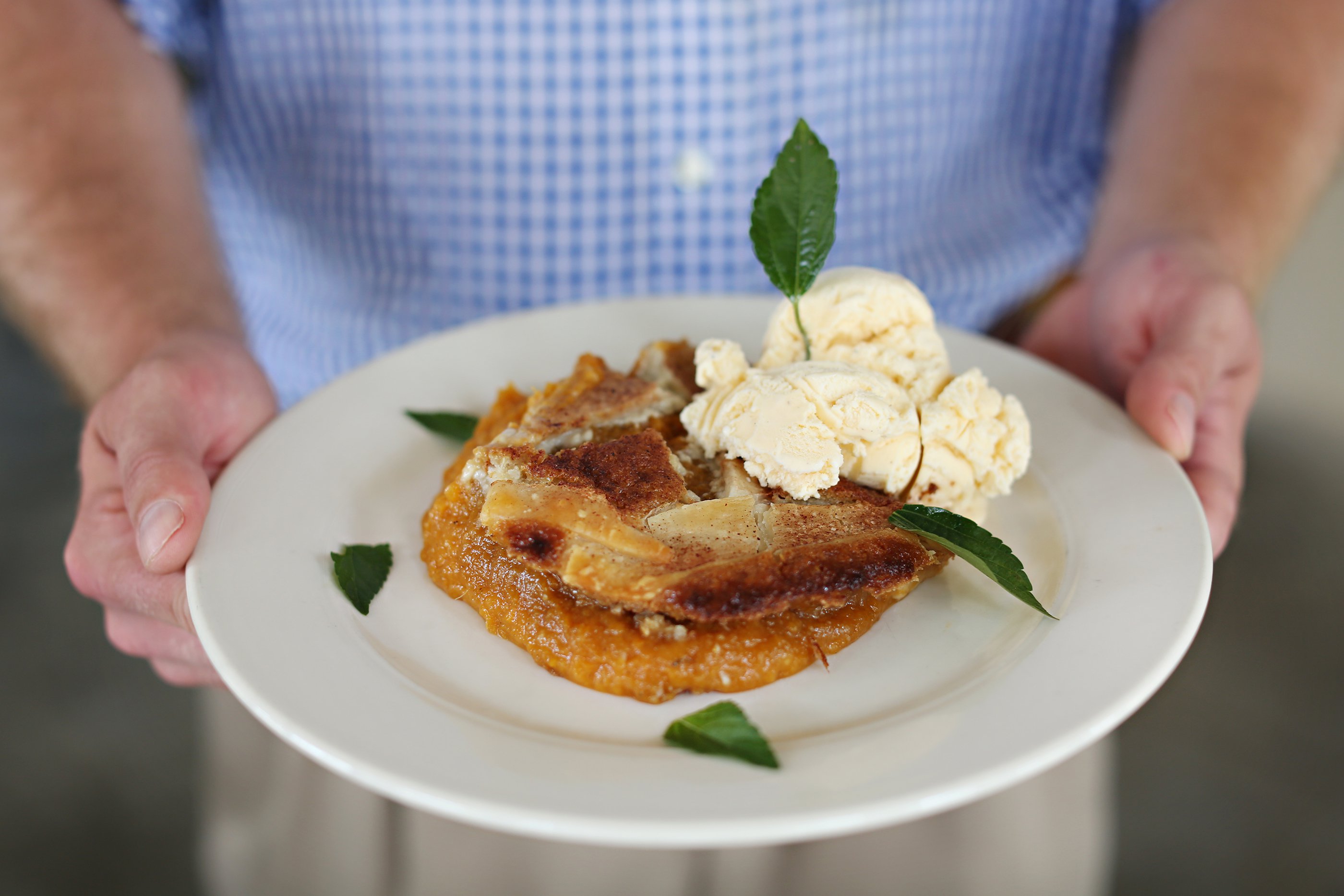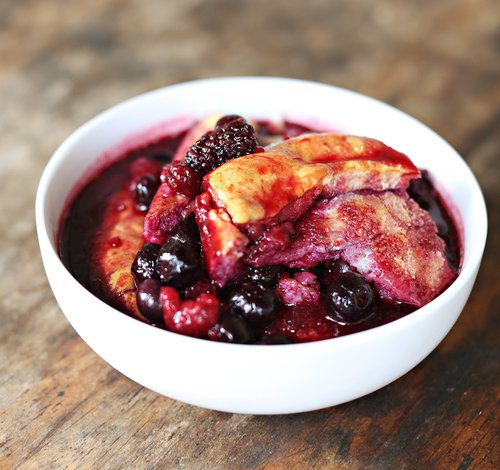 The Surry Sonker Trail is a confectionary trail that showcases a heritage food passed down through generations in Surry County. The trail leads visitors to seven places that serve sonker on their regular menu.
This, of course, begs the question: what exactly is sonker?
Sonker is akin to a deep-dish pie or cobbler. It comes about by blending fruit and unshaped dough that is sweetened with sugar, molasses and/or other secret ingredients. Sonker is also similar to snowflakes in that no two are exactly alike.
Sonker's History
Sonker's origins in the county date to the 1800s. A common belief is it was made to stretch the usage of fruit in tough times, or as a way to utilize fruit toward the end of its ripeness. It was always an exciting event for the cook of the house to bring out a pan of freshly-baked sonker.
Sonker Trail & Map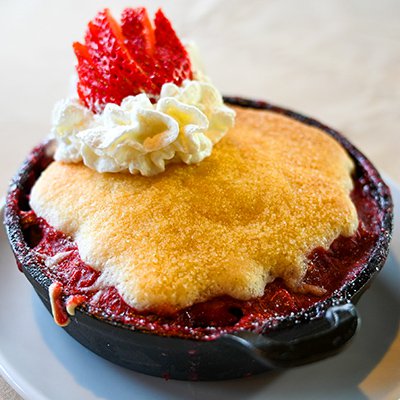 The seven stops on the trail are: Rockford General Store in the village of Rockford, Southern On Main in Elkin, Harvest Grill at Shelton Vineyards in Dobson, The Tilted Ladder in Pilot Mountain, Miss Angel's Heavenly Pies in Mount Airy, Anchored Sweet Treats & Savory Eats in Mount Airy and Prudence McCabe Confections in Mount Airy. Scroll down to see profiles of each trail location.
A free brochure map is available to guide folks along the Surry Sonker Trail. It includes all the info to enjoy a day or two along the trail.
To receive a free map via mail, fill out the form below or call us at 800-948-0949 ...
Maps can also be downloaded at the official Sonker Trail trail website.
Another great trail in our area is the Surry County Wine Trail, which takes people to 18 wineries in the heart of North Carolina's Yadkin Valley wine country.
---
Request Surry Sonker Trail
Participating Attractions