Harvest Grill at Shelton Vineyards
With views of the vineyards, Harvest Grill offers upscale dining in a bistro-style atmosphere on the grounds of Shelton Vineyards. Guests have the option between an intimate dining room and an enclosed patio with stone fireplace.
The seasonal, rotating menu features sophisticated comfort food from an award-winning chef. A full complement of Shelton wines are available with meals, as well as at the lobby tasting bar.
Surry County's heritage dessert, sonker, is always available. Harvest Grill is part of the popular Surry Sonker Trail.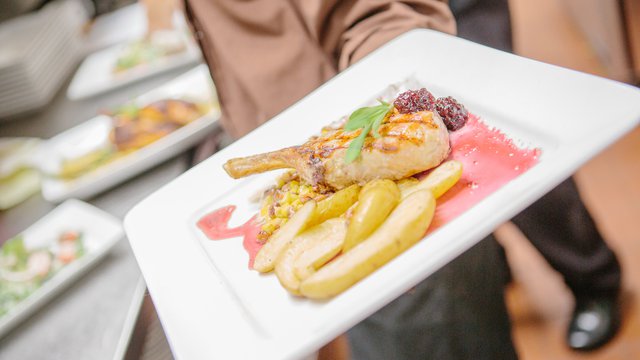 Find More Attractions in Dobson