Adagio Vineyards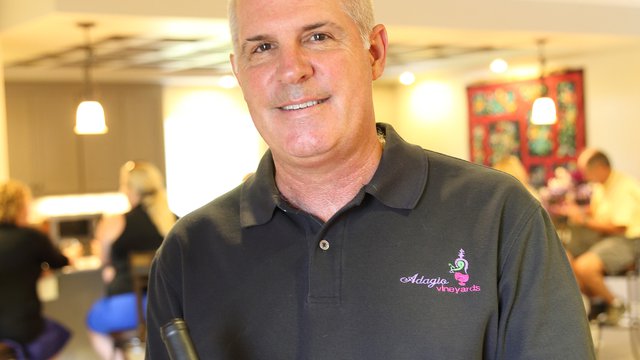 Adagio is a musical term meaning to perform slowly with passion, two descriptors which apply to the growing and making of wine. Drs. Tim and Jan Wahl named the vineyard and winery after Adagio because it represents their passions for classical music and wine.
A spacious tasting room is built above the 3,000-square-foot winery , which is underground for controlled temperature and humidity. The building is state-of-the-art and features "smart home" systems. Tasting room decor is rustic elegance, with three tasting bars, including a large, curved stand-up serving bar, a sit-down kitchen tasting bar and the violin showcase bar.
Adagio has two vineyards, a six-acre tract about a mile from the winery, and a three-quarters of an acre vineyard surrounding the winery. The predominant grapes are Merlot, Arandell, Cabernet Franc, Chardonnay and Traminette.
The winery is part of the Surry County Wine Trail. For wine trail info, click here.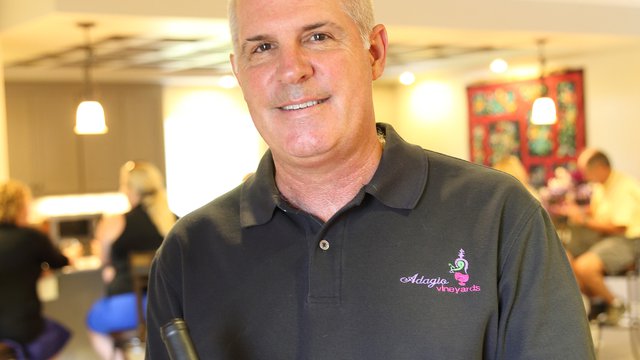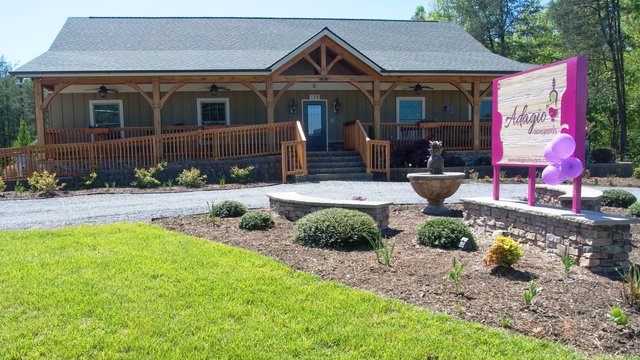 Find More Attractions in Elkin