Carolina Heritage Vineyards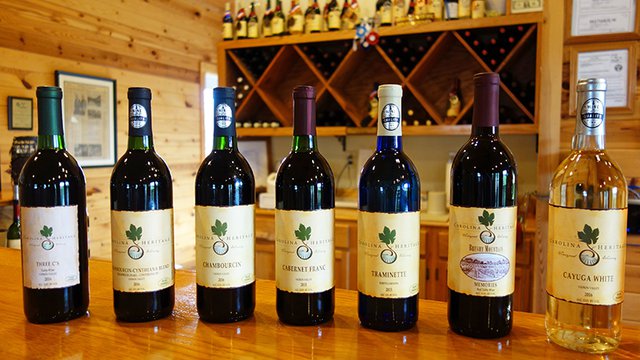 Carolina Heritage proudly stands as North Carolina's first USDA Certified Organic Vineyard and first solar-powered winery.
Located in the heart of the Yadkin Valley, the winery cultivates nine acres of American native and hybrid grapes and 1.5 acres of native blueberries to produce naturally delicious wines. Carolina Heritage uses no animal by-products or grains, resulting in wines that are vegan friendly and gluten-free.
Visitors can enjoy a half-mile hiking trail on property (1.0 mile round trip) that is part of the NC Mountains-to-Sea Trail. Stay overnight on property in The Olde Farmhouse, a two-bedroom 1928 farmhouse that was renovated in 2018. The Olde Farmhouse sleeps four and offers multiple views of the vineyards.
The winery is part of the Surry County Wine Trail. For wine trail info, click here.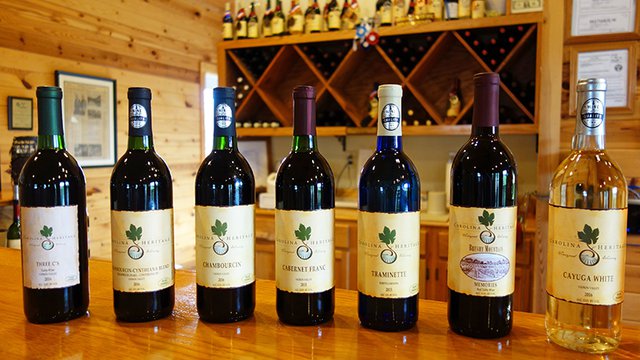 Find More Attractions in Elkin