Granite City Sports Pub
Located under the blue-and-white striped awnings on Main Street in Mount Airy, Granite City Sports Pub is equal parts sports bar, restaurant and arcade. The eatery offers locally-sourced southern comfort food and pub food, plus a full bar and game room that takes you back to your childhood.
Grab a seat at the bar and enjoy a drink while watching the game. The simple menu includes sandwiches, soups, chili, burgers, hot dogs and flatbreads. After dinner, challenge your table to a game of pop-a-shot basketball or Skee-Ball. The atmosphere is fun for adults, but also family friendly.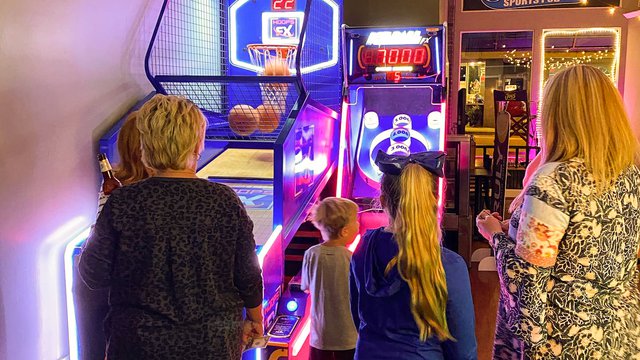 Find More Attractions in Mount Airy