Haze Gray Vineyards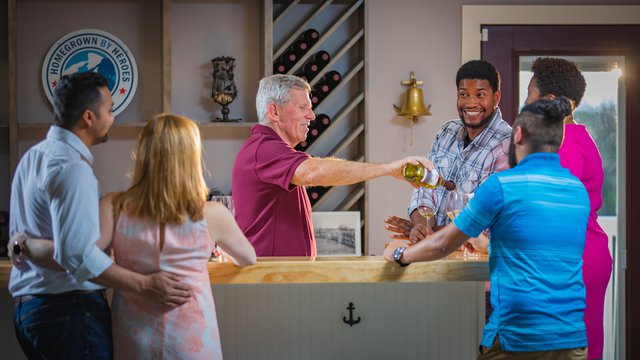 Haze Gray Vineyards, which draws its name from the color of U.S. naval ships, is located on an 85-acre former corn and tobacco farm just outside Dobson.
Owners Deane and Becky Muhlenberg have long-standing military ties, including Deane's three-decade career as a Navy flight officer. The tasting room's wall of honor showcases photos of eight generations of Muhlenberg family members in uniform, and veterans can submit photos of themselves in uniform for the wall.
The winery and vineyards are located on Stony Knoll Road, just 1.5 miles from Stony Knoll Vineyards. The property includes nine acres of vineyards growing nine grape varietals.
The vineyard is a certified Homegrown by Heroes farm, signifying agricultural products produced by U.S. military veterans. In addition to Deane's 30 years in the Navy, Becky grew up in an Army family, and their son serves in the U.S. Air Force.
Haze Gray's tasting room also features a conference room for larger tastings or corporate retreats, and there is a rental cabin overlooking the vineyards that sleeps four.
The winery is part of the Surry County Wine Trail. For wine trail info, click here.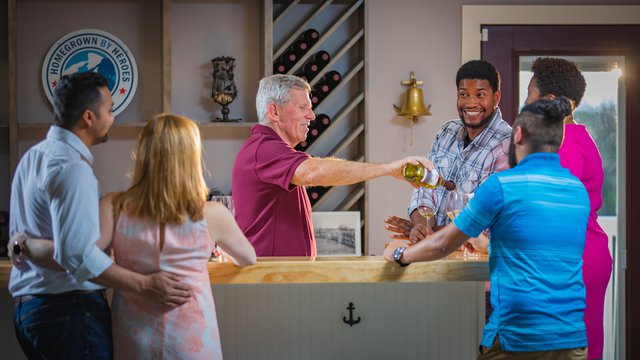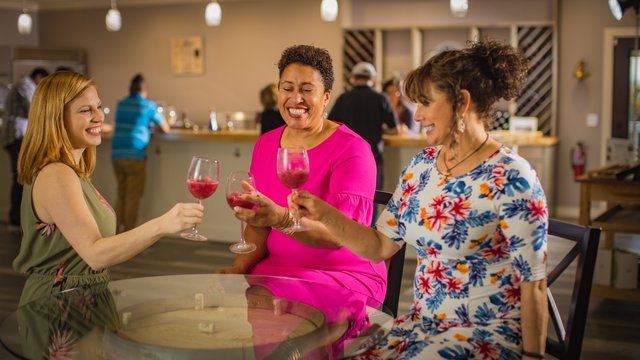 Find More Attractions in Dobson