Slightly Askew Winery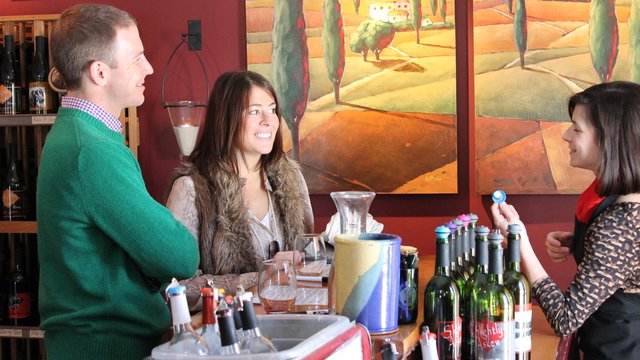 A different kind of winery for the Yadkin Valley. Slightly Askew offers a large selection of sweet wines produced from grapes and fruits harvested locally, as well as from some of the better wine regions in the world.
Fruit wines have whimsical names like Peachie Keen, Numb Knutz and Bubba Lou's Choice. The winery also produces more traditional reds and whites, such as Sauvignon Blanc, Pinot Noir and Cabernet Sauvignon.
A few steps from the back patio is the Slightly Askew Winery Vacation House, a modern four-bedroom, three-bathroom vacation rental featuring a large back deck with hot tub.
The winery is part of the Surry County Wine Trail. For wine trail info, click here.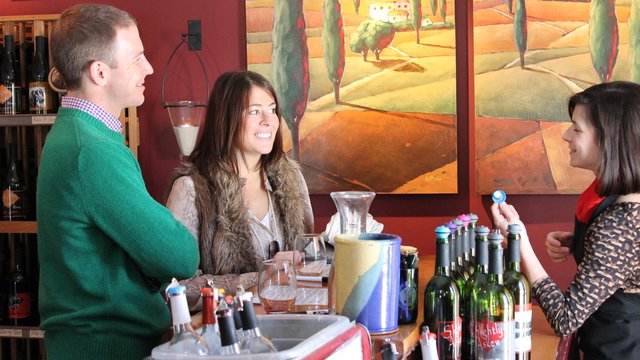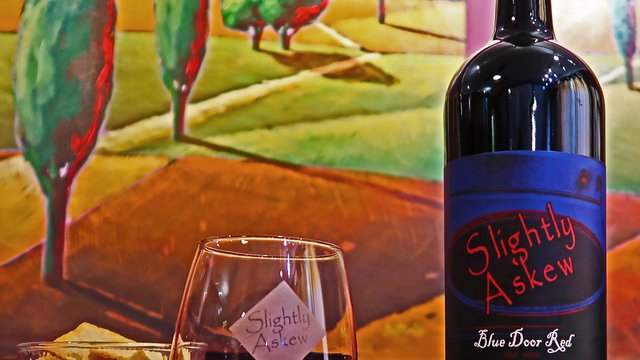 Find More Attractions in Elkin