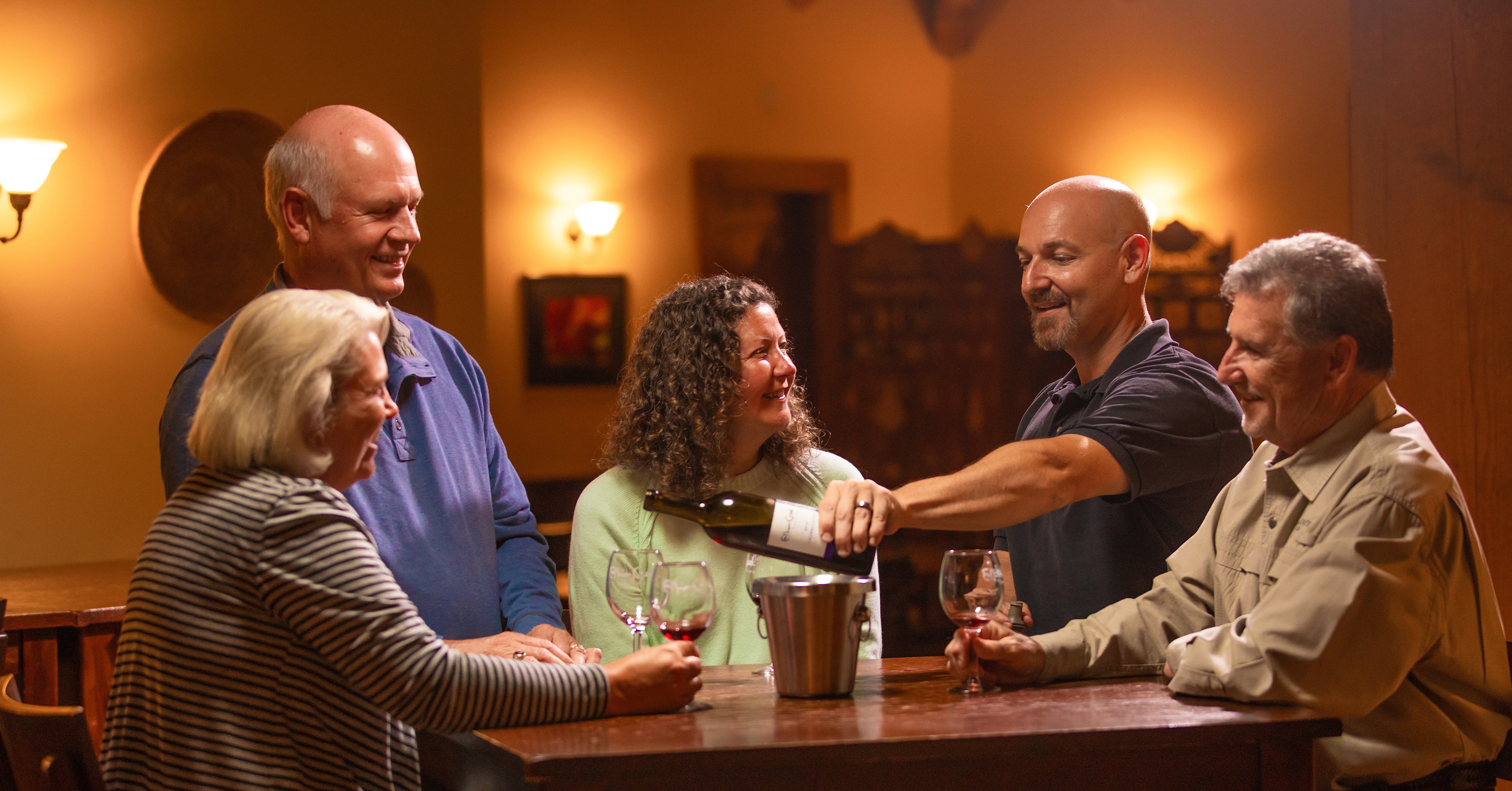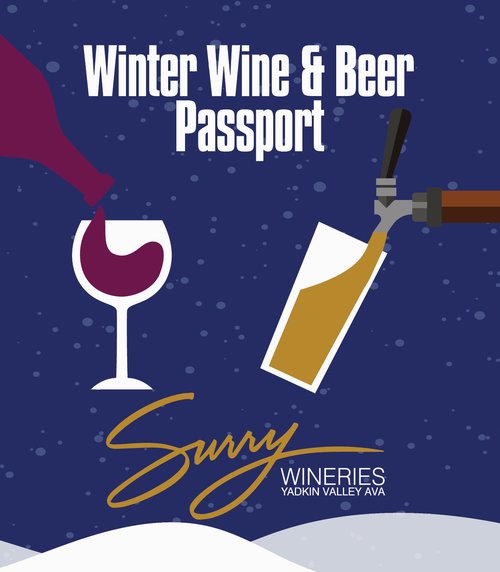 The Yadkin Valley Winter Wine & Beer Passport provides a season full of tastings at wineries and breweries (plus one distillery) in the towns of Dobson, Elkin, Mount Airy and Pilot Mountain, North Carolina. The program begins the day after Thanksgiving (Nov. 25, 2022) and runs through late March (March 26, 2023).
Purchasers of a Yadkin Valley Winter Wine & Beer Passport receive either one or two tastings at each participating winery, brewery and distillery. Passport holders also receive discounts at local restaurants, accommodations and merchants.
Participating wineries in the winter of 2022-23 are: Adagio Vineyards, Carolina Heritage, Elkin Creek, Golden Road, Grassy Creek, Haze Gray, Pilot Mountain, Roaring River, Round Peak, Serre Vineyards, Shelton Vineyards, Slightly Askew and Stony Knoll. The breweries are: Angry Troll, Skull Camp, Thirsty Souls and White Elephant. Mayberry Spirits is the distillery.
Passport Features
Tastings at 13 wineries (profiles below)
Tastings at 4 breweries (profiles below)
Bonus tasting at 1 distillery (profile below)
Lodging discounts at more than a dozen properties
Discounts at local restaurants and retailers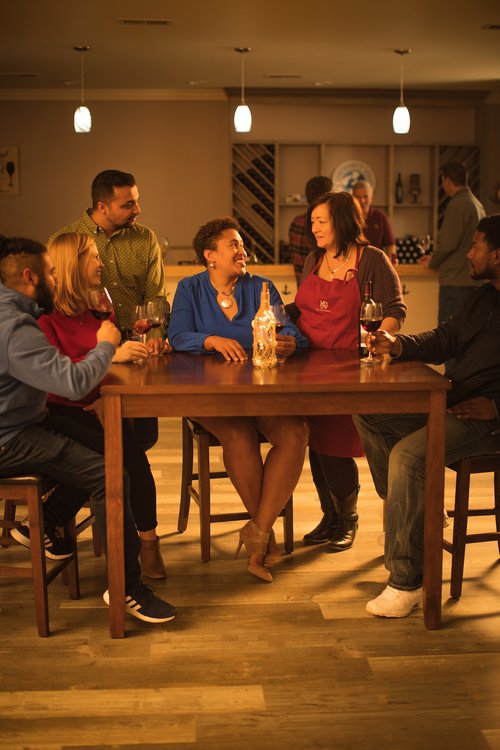 Early bird rates have ended for the 2022-23 winter season. Regular pricing began Nov. 2 with rates of $95 for an individual and $145 for two people. Estimated value of each passport is $340.
The passport makes a great gift for holidays, birthdays and anniversaries.
The 2022-2023 Yadkin Valley Winter Wine & Beer Passport is available for purchase via the PayPal link above. Passports are then mailed to your address, or can be picked up at the Yadkin Valley Chamber of Commerce in Elkin, NC, during normal business hours (Monday through Friday).
Lodging discounts of 10% or more are available at the following accommodations: Byrd's Branch Campground, Elkin Creek Cabins at Elkin Creek Vineyard, Fairfield Inn & Suites Elkin, Hampton Inn & Suites Dobson, Hampton Inn Mount Airy, Kapps Mill Estate, Klondike Cabins at Grassy Creek Winery, Mayberry Motor Inn, Olde Farmhouse at Carolina Heritage Vineyard, The Rockford Inn, Six28 House Bed & Breakfast, Slightly Askew Winery House at Slightly Askew Winery, and the Winery House and Vineyard Cabin at Round Peak Vineyards.
For more info, call the Yadkin Valley Chamber at 336-526-1111.
In addition to purchasing through this website, passports are available at many of the participating wineries, breweries and distillery.
Participating Attractions