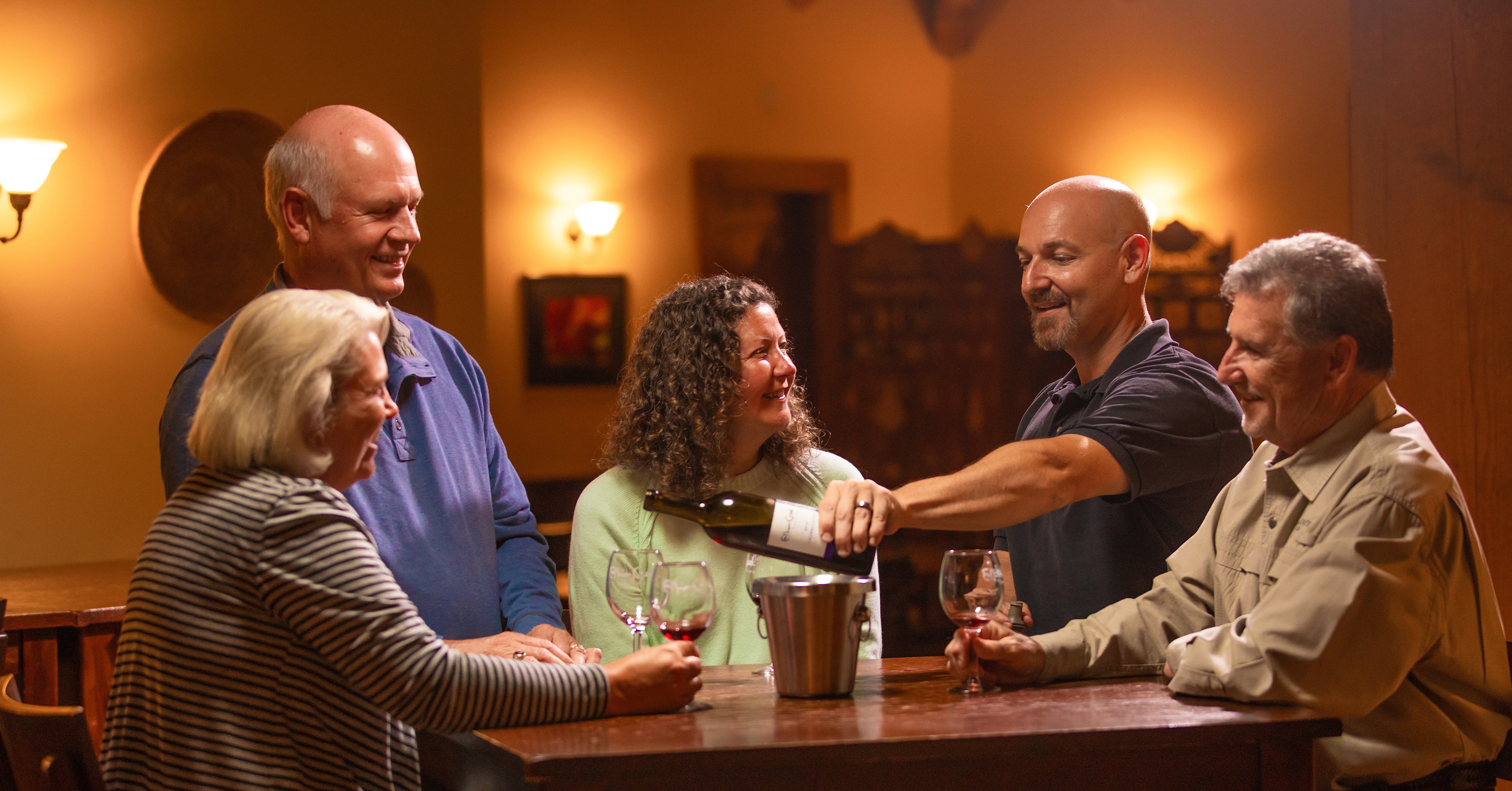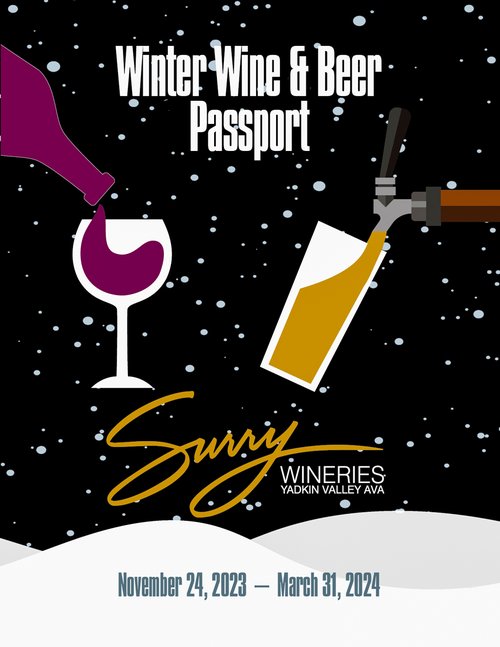 The Yadkin Valley Winter Wine & Beer Passport provides a season full of tastings at wineries and breweries (plus one distillery) in the towns of Dobson, Elkin and Mount Airy, North Carolina. The program begins the day after Thanksgiving and runs through the end of March.
Purchasers of a Yadkin Valley Winter Wine & Beer Passport receive either one or two tastings at each of 17 participating locations. There are 12 wineries, four breweries and one distillery. Passport holders also receive discounts at local restaurants, accommodations and merchants.
Participating wineries for 2023-2024 are: Adagio Vineyards, Christian Paul, Elkin Creek, Golden Road, Grassy Creek, Haze Gray, Hidden, Roaring River, Round Peak, Shelton, Slightly Askew and Stony Knoll (see profiles below).
Breweries are: Angry Troll, Midsummer (Mt. Airy location), Thirsty Souls and White Elephant. Mayberry Spirits is the distillery.
The passport has an estimated retail value of $400 and makes a great gift for holidays, birthdays, anniversaries and romantic getaways. Passport rates for the 2023-2024 winter season are $120 for an individual passport and $195 for couples.
Passport Features
Tastings at 12 wineries (profiles below)
Tastings at 4 breweries (profiles below)
Bonus tasting at 1 distillery (profile below)
Lodging discounts at approximately a dozen properties
Discounts at local restaurants and retailers
The 2023-2024 Yadkin Valley Winter Wine & Beer Passport is available for purchase via the PayPal link above. Passports will then be mailed to your address, or passports can be picked up at the Yadkin Valley Chamber of Commerce in Elkin, NC, during normal business hours (Monday through Friday).
We encourage you to make your visit a weekend getaway or multi-day stay. Lodging discounts of 10% or more are available at the following accommodations: Byrd's Branch Campground, Elkin Creek Cabins at Elkin Creek Vineyard, Fairfield Inn & Suites Elkin, Hampton Inn & Suites Dobson, Hampton Inn Mount Airy, Klondike Cabins at Grassy Creek Winery, Mayberry Motor Inn, The Rockford Inn, Six28 House Bed & Breakfast, Slightly Askew Winery House at Slightly Askew Winery, and the Winery House and Vineyard Cabin at Round Peak Vineyards.
For more information about the passport, call the Yadkin Valley Chamber at 336-526-1111.
In addition to purchasing through the PayPal link above, Winter Wine & Beer Passports are available at many of the participating wineries, breweries and distillery during the winter months.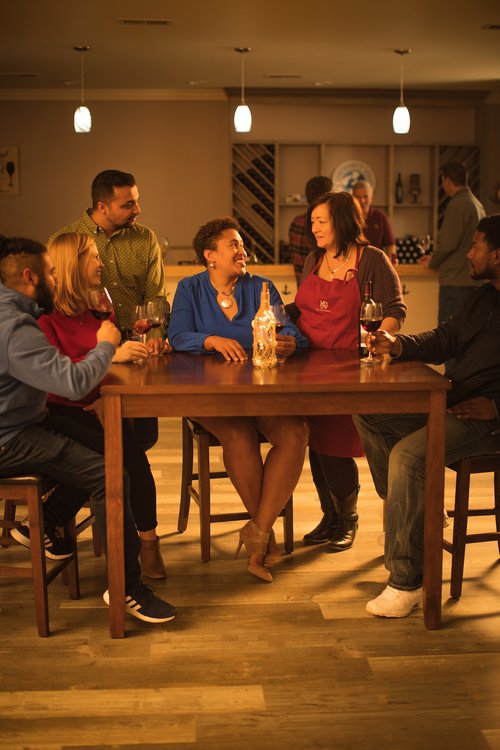 Participating Attractions