Surry Scenic Bikeway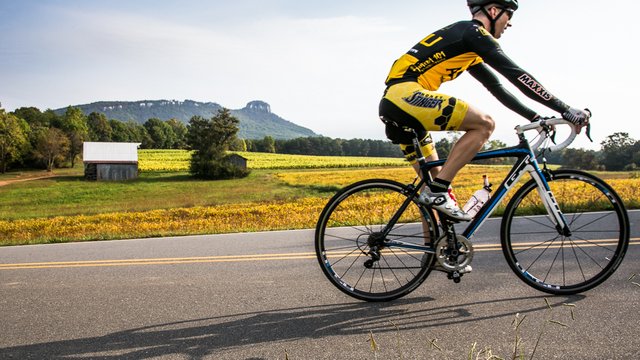 The Surry Scenic Bikeway encompasses more than 500 miles of officially designated cycling routes in the rolling terrain of the Blue Ridge foothills.
Created for avid cyclists, theSurry Scenic Bikeway follows rural roadway loops that vary from mostly flat to hilly, with a few mountainous sections for the more adventurous. On most loops, an alternate route bisects the circuit to shorten the mileage.
Experience distinctive flavors of the Surry County Wine Trail along the bikeway. Several wineries are on or near the bikeway, including Carolina Heritage, Golden Road, Hidden Vineyard, JOLO Vineyards, Jones von Drehle, McRitchie, Old North State, Pilot Mountain Vineyards, Shelton and Slightly Askew.
Rest stops and picnics can be enjoyed at Lowgap Community Center, Fisher River Park, Shoals Community Park, Westfield Community Center, Pilot Mountain State Park, and the Historic Village of Rockford.
To learn more about these Yadkin Valley cycling routes, see videos of the loops and download a map, visit the Surry Scenic Bikeway website.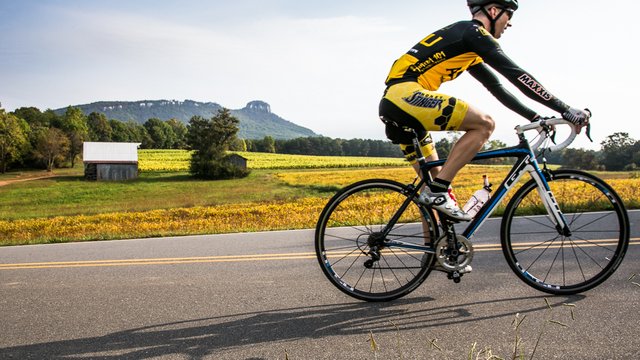 Find More Attractions in Dobson