Kids
Dobson
Wine
Outdoors
Relaxing Dobson is Dotted with Rental Cabins, Trails and Wineries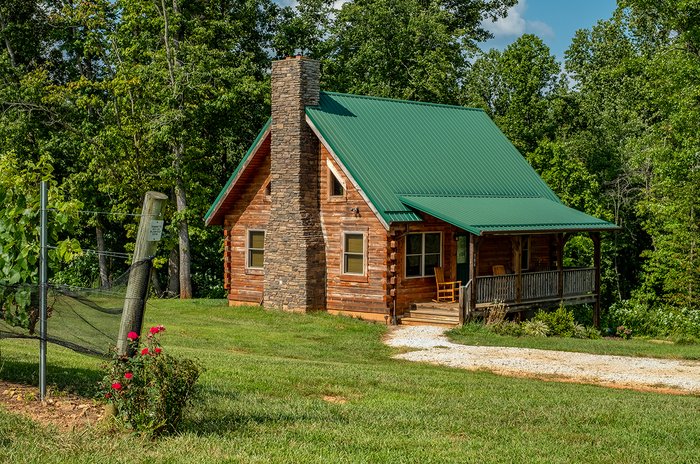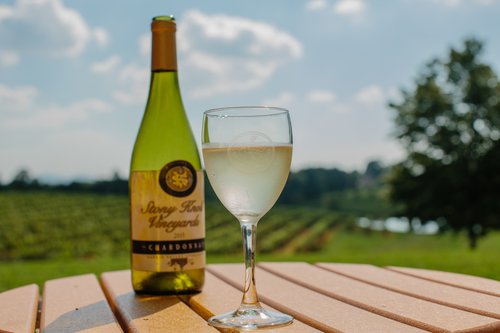 The rural town of Dobson makes the most of its Yadkin Valley location with stunning scenery, rolling terrain for outdoor activities and sprawling vineyards for growing grapes. It's a quiet and relaxing getaway, less than two hours from Charlotte and a little over an hour from Greensboro.
Dobson's rural nature allows visitors to embrace natural resources such as Fisher River Park, while enjoying European-style wines at four vineyards in Dobson, plus several others nearby. The rolling countryside is dotted with rental cabins that provide maximum social distancing.
"It's a beautiful place, especially the views coming into town off of I-77," says Laura Neely, Dobson town manager. "I can see the mountains from my office window, and I very much enjoy that."
[Related content: Vacation rentals and cabins in Dobson]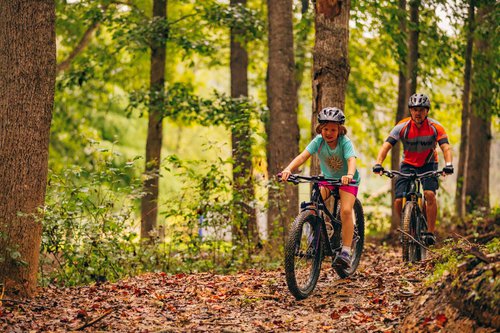 The most popular outdoor destination is Fisher River Park. A 1.5-mile loop trail borders the river and provides a smooth, mostly flat hike. Cut-through trails boost the total length of the loop trail to 2+ miles.
There is a dedicated kayak launch on the Fisher River allowing kayakers and canoers to enjoy the river. It is 3.4 miles to the next put-in/put-out and 3.9 miles to the following put-in/put-out on the Fisher River. Mountain bikers have their own section of Fisher River Park that features a wooded 6.3-mile mountain bike trail that also accommodates hiking and trail running.
"Mountain bikers like it because it is an intermediate trail, and the consequences are low," says Daniel White, Surry County Parks and Recreation director. "What makes it unique are the rock outcroppings and the little drop-offs that we have built into the trail."
Yadkin Valley continues to grow as NC wine country, and Dobson is a great place for tastings. Shelton Vineyards, the largest family-owned estate winery in North Carolina, invites visitors to explore vineyards, try award-winning wines and dine at the Harvest Grill.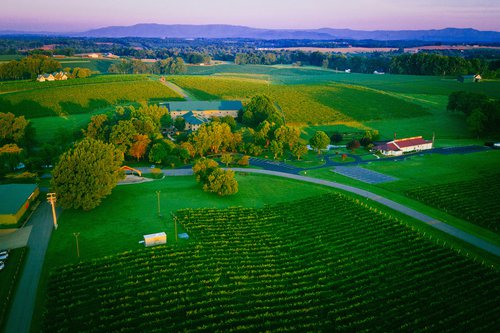 "It's almost like a different world when you step onto the grounds of Shelton Vineyards," Neely says. "It's like all of your cares just go away."
Newcomer Haze Gray Vineyards opened recently on an 85-acre former tobacco farm. The owners have long-standing military ties, and the vineyard is a certified Homegrown by Heroes farm, signifying agricultural products made by military veterans. A rental cabin overlooks the vineyard and sleeps four.
Another newcomer is Hidden Vineyard. This small, boutique winery opened in late 2020 and features a walking path through the middle of the vineyard with views of Pilot Mountain in the distance. A cozy rental cabin is also part of the charm at Hidden Vineyard.
Stony Knoll Vineyards, a half a mile from Haze Gray, has a renovated 1860s log home called The Wine Lodge at Stony Knoll, which sleeps five guests and features a hot tub. Additional Dobson wineries include Herrera Vineyards, which reopens in 2022 after an extensive renovation, and Rayson Vineyards, which also reopens in 2022 on the estate of the former Hutton Vineyards.
Rental cabins are plentiful in and around Dobson, while the Hampton Inn & Suites Shelton Vineyards is known for top-notch accommodations, professional service and in-house wine bar.
To plan a relaxing getaway to Dobson, or to learn more about this charming Yadkin Valley town, click here.