Elkin Vine Line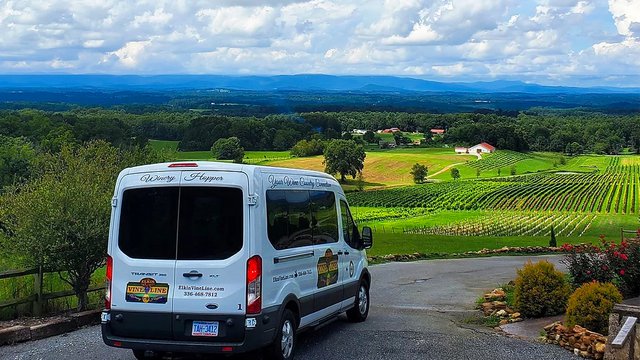 The Elkin Vine Line is a winery "hopper" that continuously circulates among Yadkin Valley wineries.
The service is based at the Heritage & Trails Visitor Center in downtown Elkin and operates like a trolley, picking up and dropping off as it continuously follows predetermined lines. Hoppers purchase a pass, board the line of their choice, and hop on and off throughout the day (Fridays, Saturdays and Sundays) to explore Yadkin Valley wine country.
The Red Line focuses on small boutique-style wineries close to Elkin. Stops include Carolina Heritage, Elkin Creek, Adagio and Slightly Askew.
The Purple Line heads north to wineries near the base of the Blue Ridge. Wineries include Roaring River, Jones von Drehle, Golden Road and Grassy Creek.
The Gold Line ventures east to wineries on the western edge of the Piedmont region. This line includes Sanders Ridge, Haze Gray, Stony Knoll and Hidden Vineyard.
The newest line, the Silver Line, explores the northern reaches of the Yadkin Valley appellation, including two Mount Airy wineries -- Round Peak and Serre -- along with the North Carolina's largest family-owned estate winery, Shelton Vineyards.
Online booking is available up to 60 days in advance, and guests have the option to download a tracking app that provides real-time updates on the vans and when they will arrive to take you to your next stop.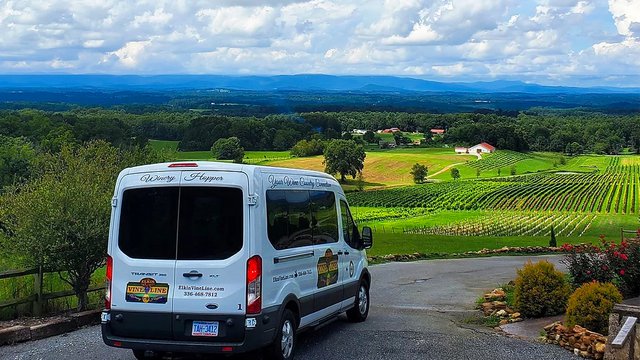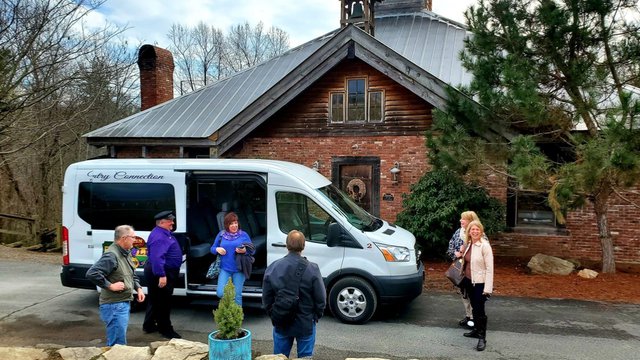 Find More Attractions in Elkin